From "History of Old Houses" by Atherton Parsons
This page includes descriptions of some of the 71 houses and a brief history of their ownership, and photographs, if available, by the Howes Brothers. The complete Southampton collection is also available on flash drive for in-library viewing. Please ask a librarian for assistance. Flash drives may not be borrowed, edited or copied.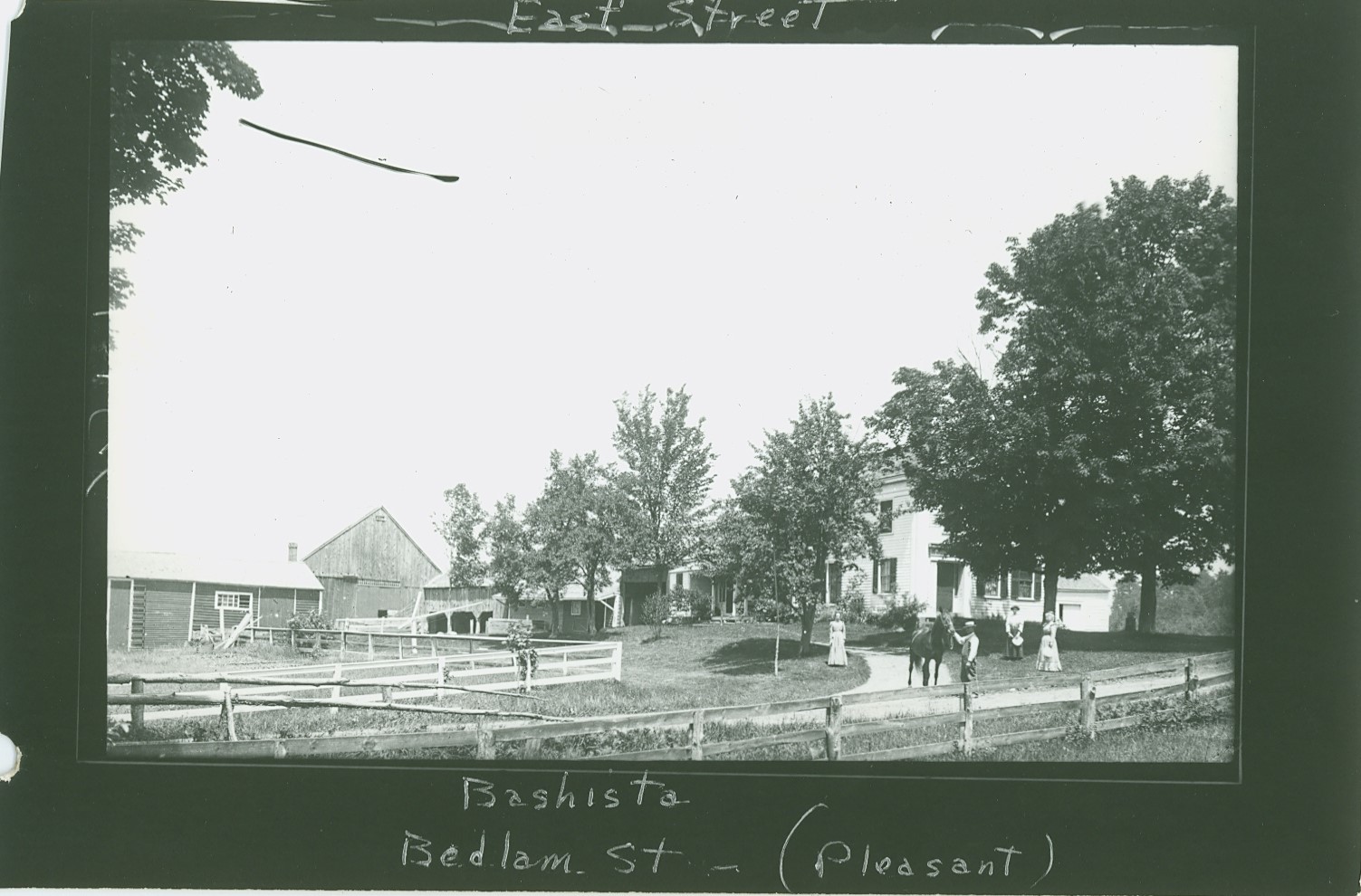 Edward and Stella Bashista- Pleasant Street
Gaius Searle, born in 1772, bought this property in 1804 from his father Gideon Searle, …See more.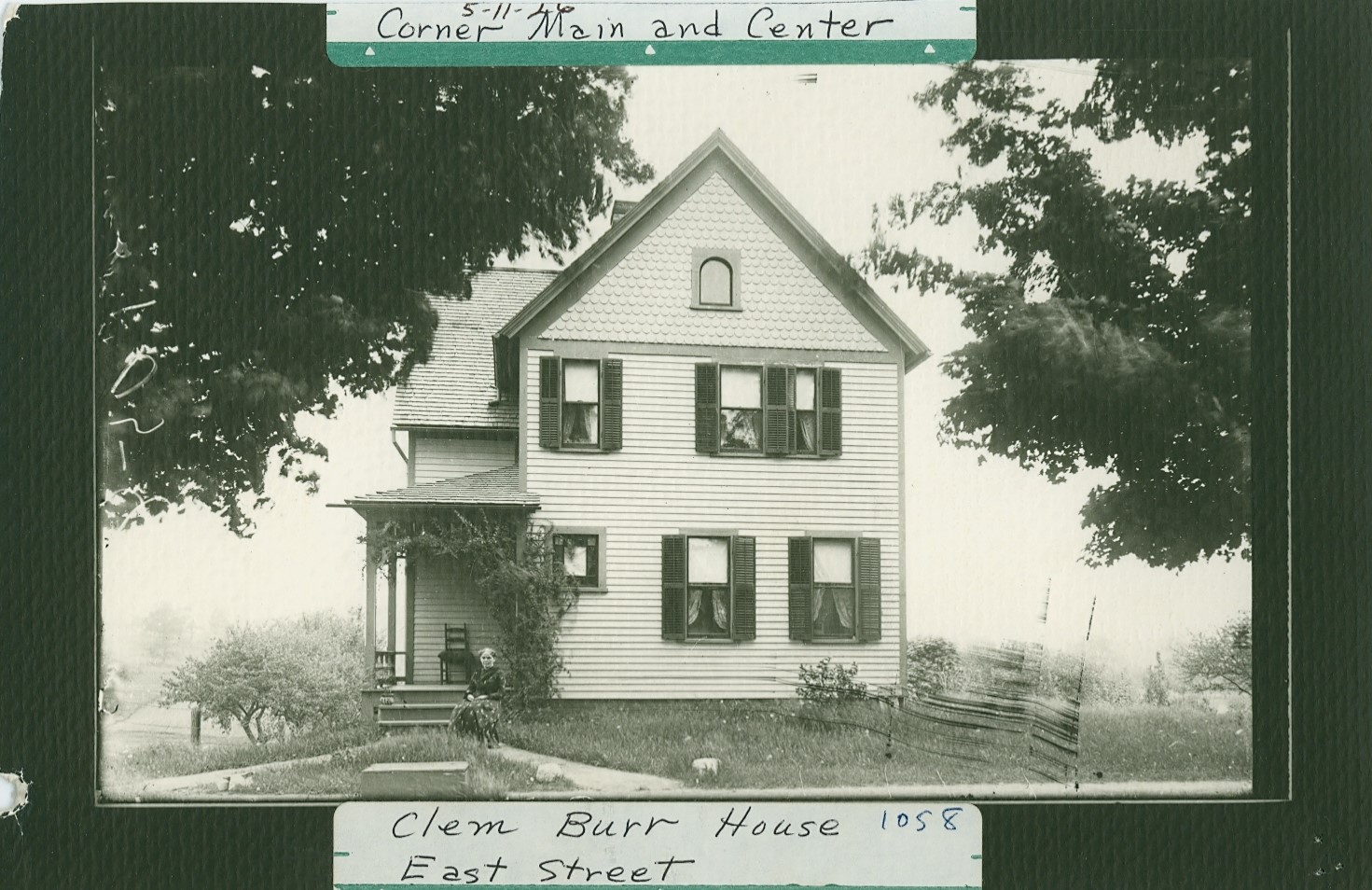 Clement R. and Mary Burr – East Street
In 1828 Timothy Clark III purchased from Henry Parsons for $125, a lot of land described as 3 acres and 4 rods (south on Springfield Road)…See more.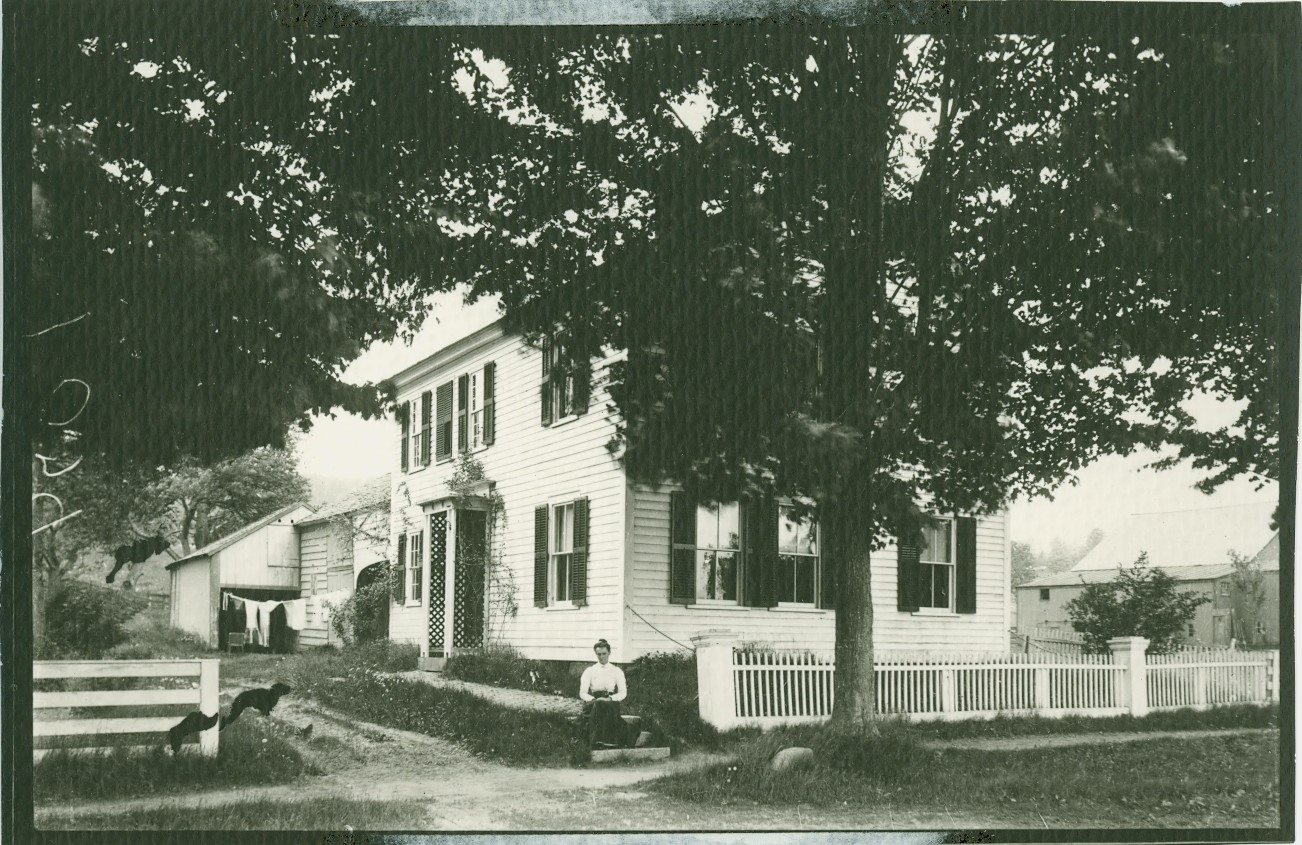 George and Mary Clark – Main Street
Sardis Chapman, born in 1803, married Dolly Searle (daughter of Cornelius and Dolly (Clark) Searle Nov. 22, 1827…See more.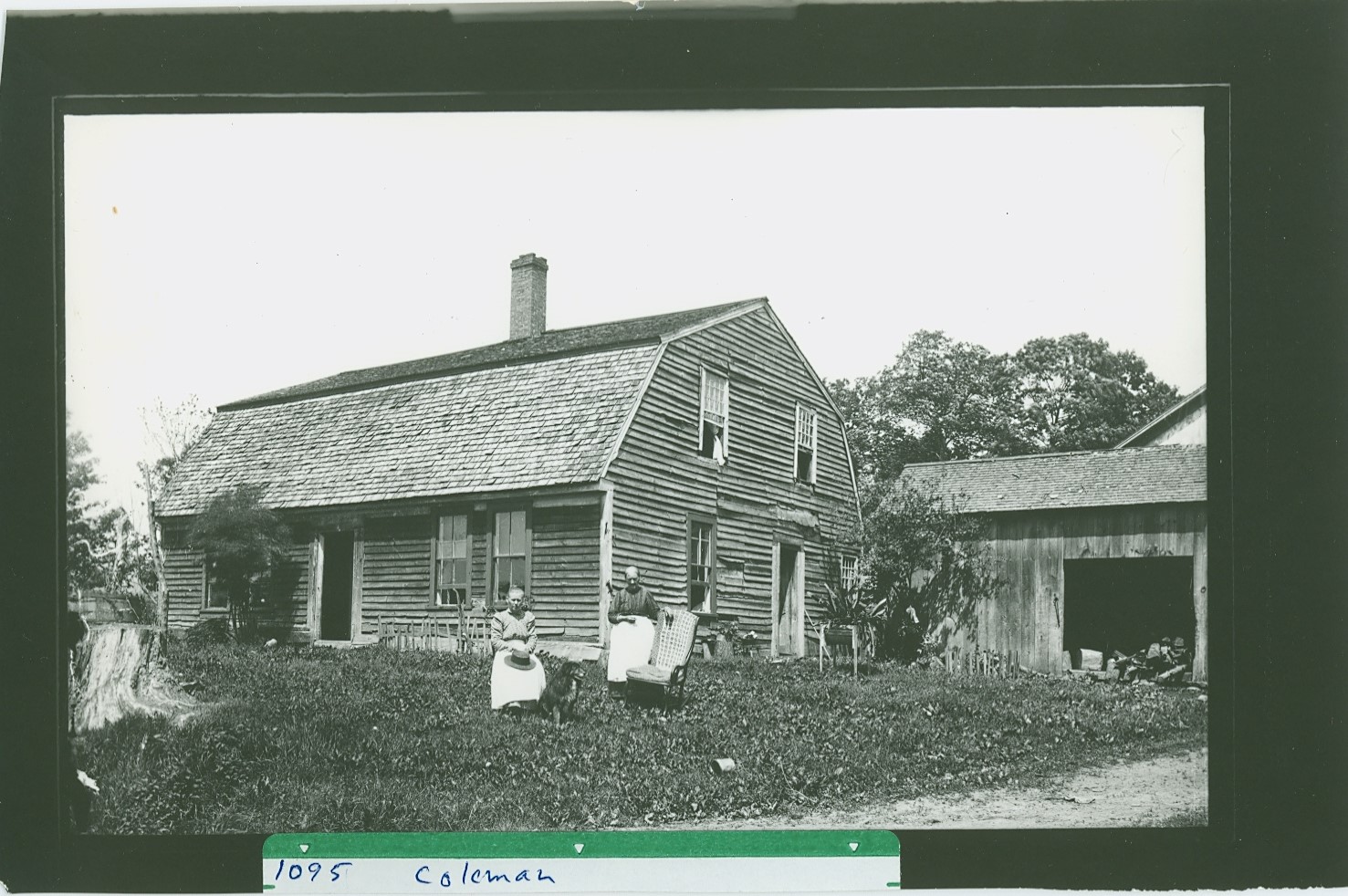 The Helen Judd Coleman Place – College Highway
According to Sardis Chapman, Eleazer and Mehitabel Coleman came to Southampton from Coventry, Conn., in 1761. …See more.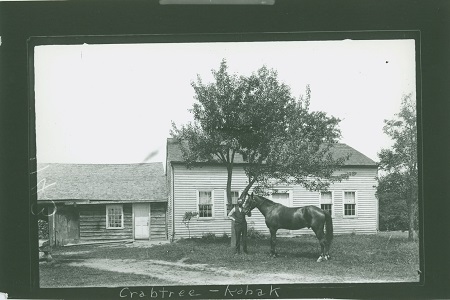 Walter Crabtree Place – 74 Russellville Road – Flat Hill
The land on which this house stands was sold by Job Searle the second to Silas Sheldon in 1799 (11 acres for 67 dollars). This transaction also included about three-quarters of an acre on the east side of the road….See more.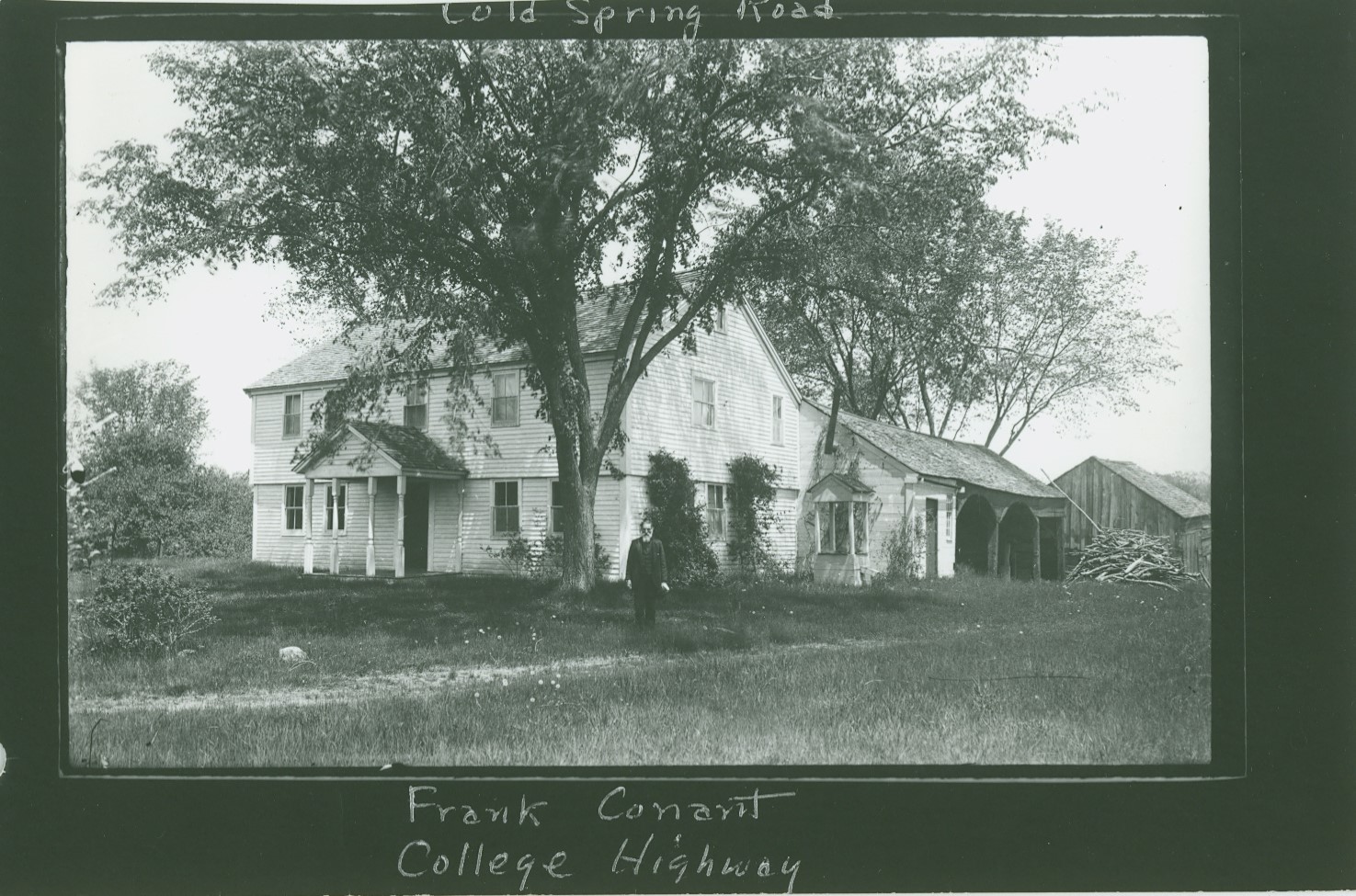 Frank P. and Ruby B. Conant – College Highway
Ebenezer Kingsley was one of the first setters in Southampton. Probably one of the rooms in this house was the first house that he built. In "History of the Connecticut Valley" published in 1879 Louis E. Everts, the author, writes "after the drawing of lots on June 8, 1730, …See more.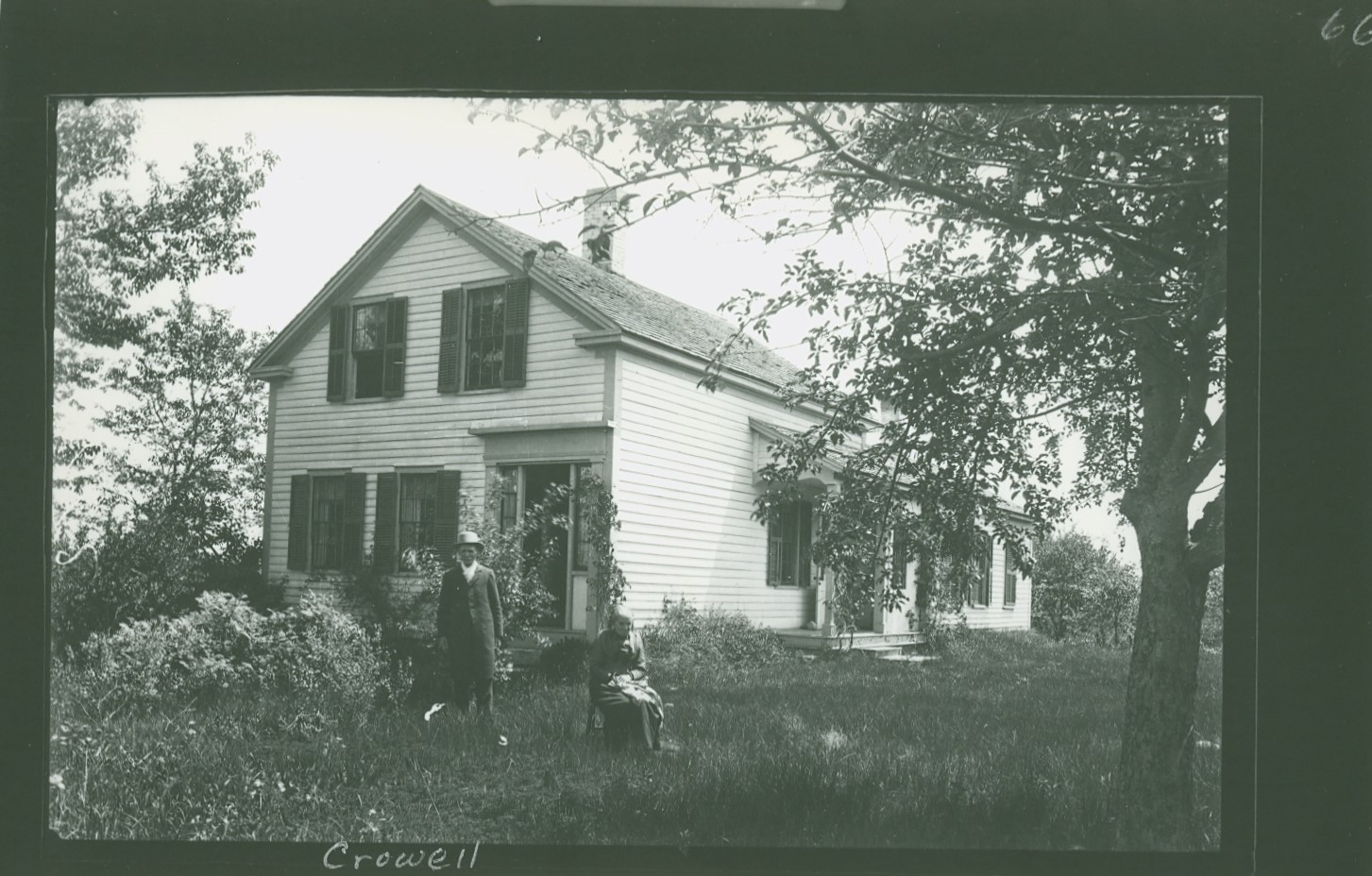 Julia Crowell Place – Now Herbert and Nancy Waldmann – Maple and High Streets
In 1853, Edwin Kingsley sold to Josiah A. Gridley one-third acre of land at this location, (151-450). The deed made no mention of any buildings. Price $100…See more.
Residence of Ida Olds David – College Highway
(No photo available)
The first settler on this place was Nathan Lyman, the son of John (son of Richard). Nathan was born in Northampton in 1706, married Sarah Webb in 1733 and settled here the same year. Nathan and Sarah had not children...See more.
Edwin and Marion Doty – East Street
(No photo available)
The first deed registered at the Hampshire County Registry of Deeds in Northampton, regarding this property, is dated 1787 and is a transfer from Hopestill Welch to David Chapman, "One piece of land with dwelling house and blacksmith shop on the same"...See more.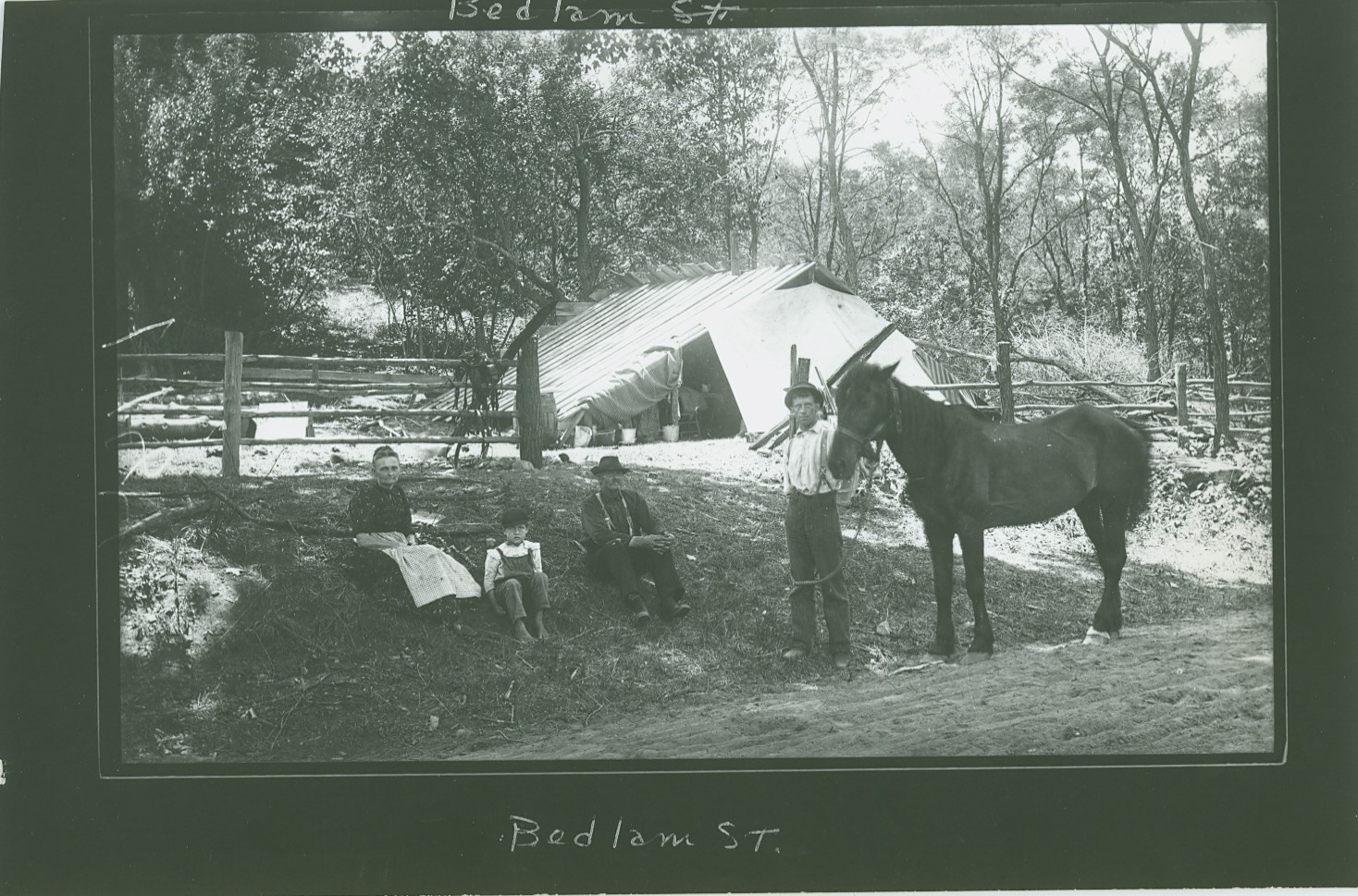 Weslie and Cora Ewig Place – Pleasant Street
Nathaniel Searle Jr. settled at the south end of Bedlam Rd. probably where Mr. Chevalier now lives…See more.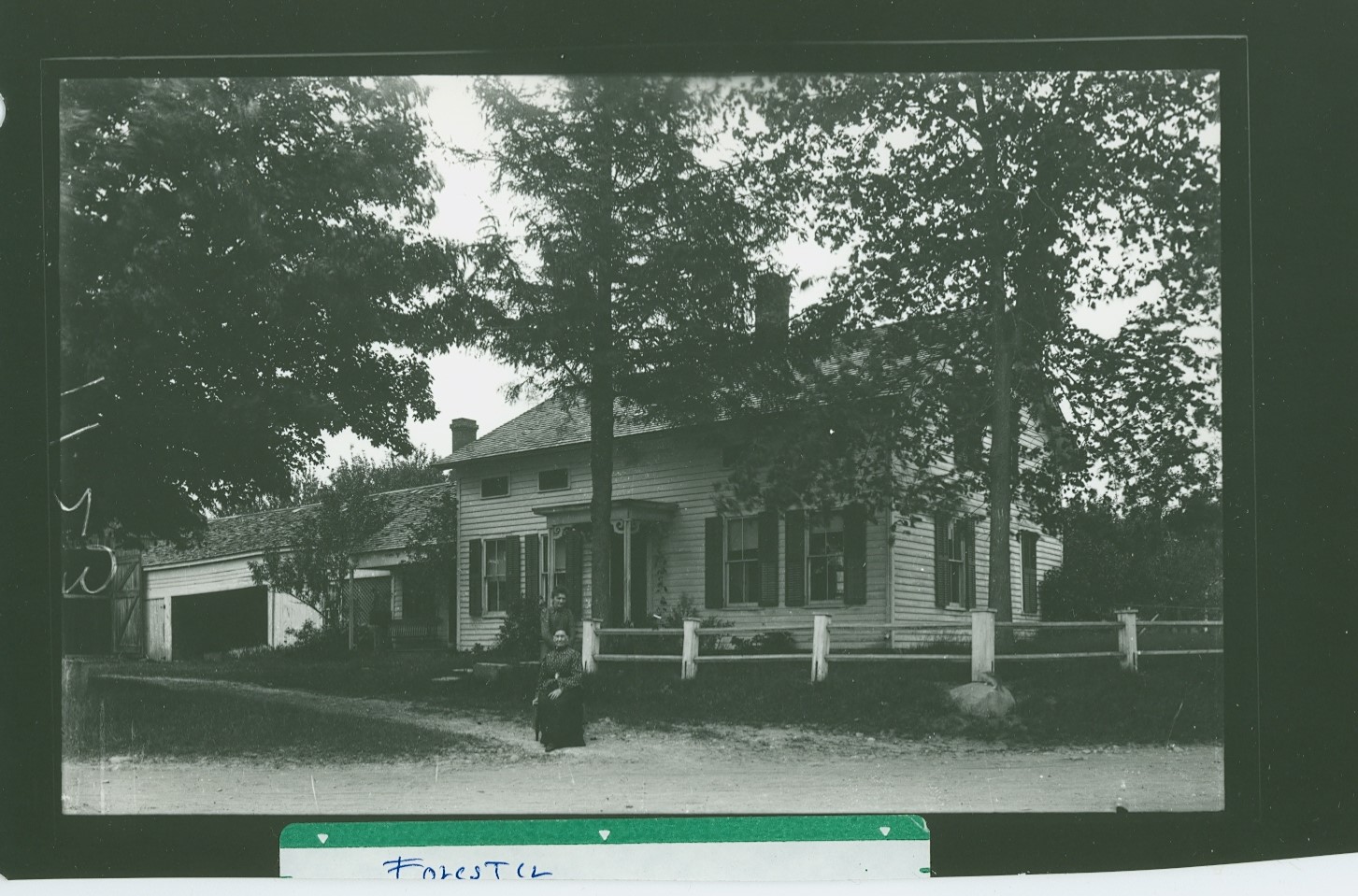 Clifford J. and Dorothy M. Forster – Foamer Rd.
Bildad Searle had a house in this vicinity in the 1760's, just where has not been determined…See more.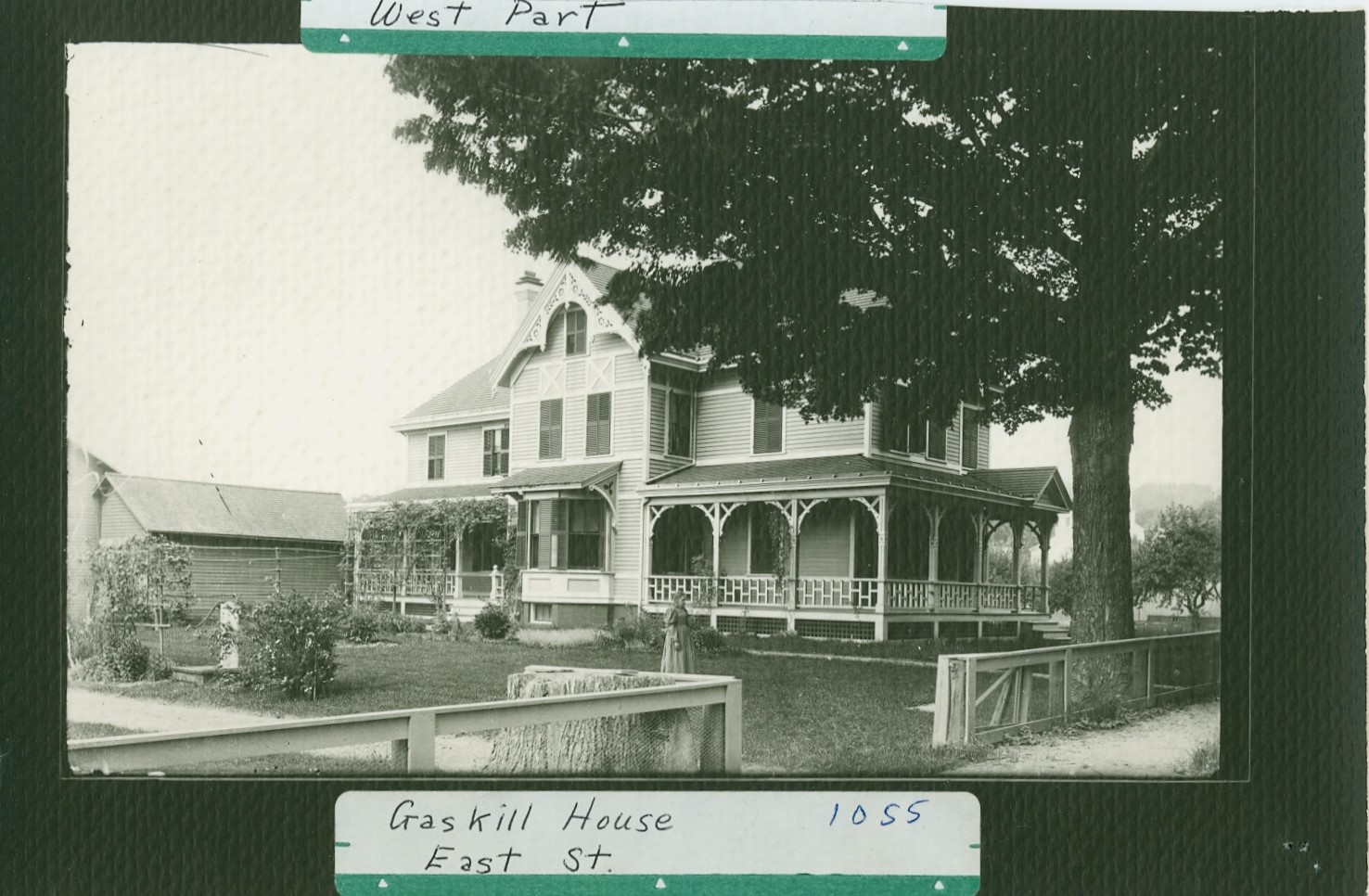 Joseph I. & Ethel M. C. Gaskill
King Bascom presumably built the first set of buildings on this property about the time of his marriage to Mary Clark (daughter of Oliver Clark) in 1796…See more.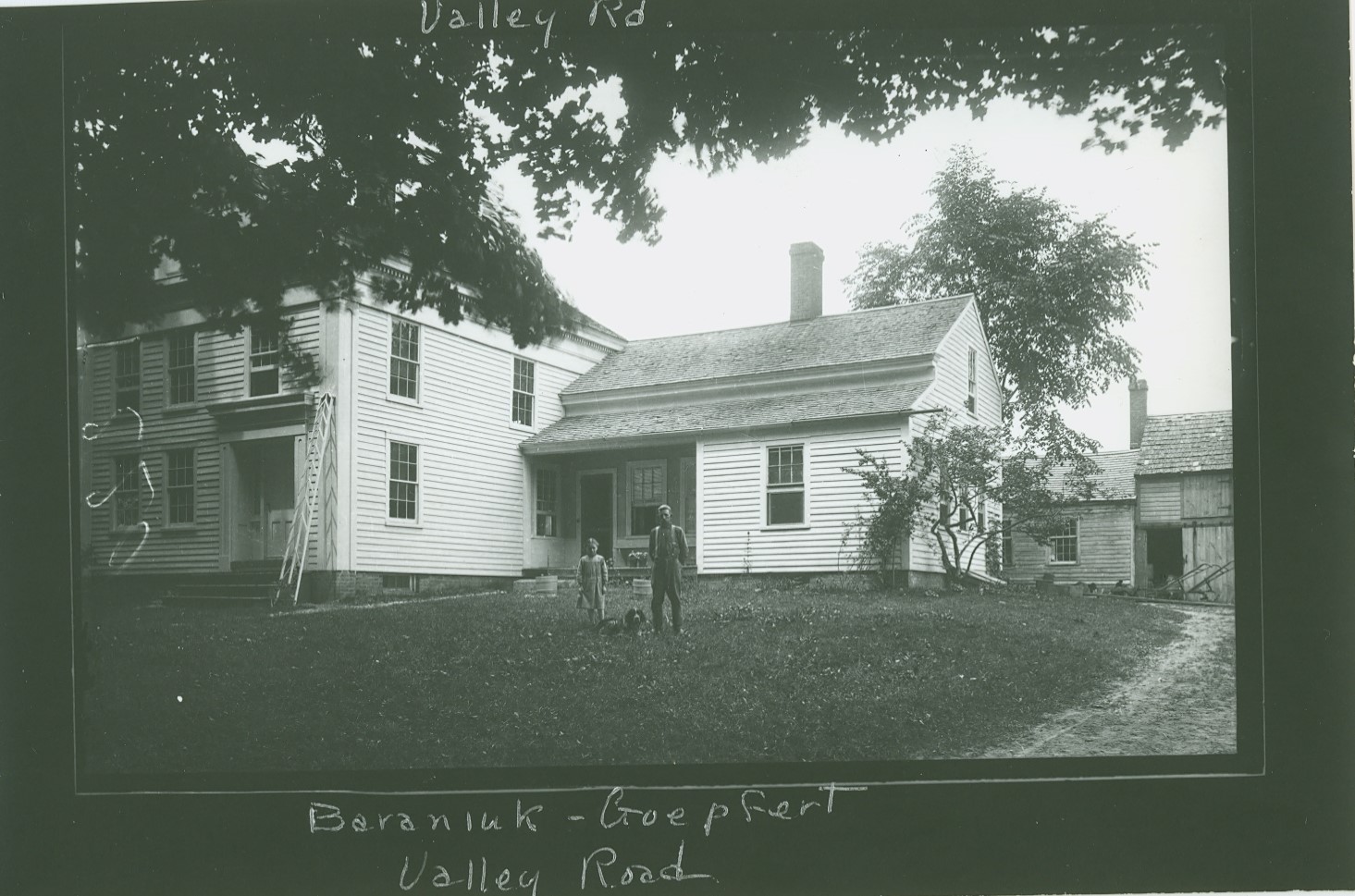 Franz W. & Elaine Goepfert-Formerly Norton Farm-Valley Road
Samuel Clapp Jr., born 1711, died 1755. He married Mindwell Strong in 1732 and came to Southampton in 1750…See more.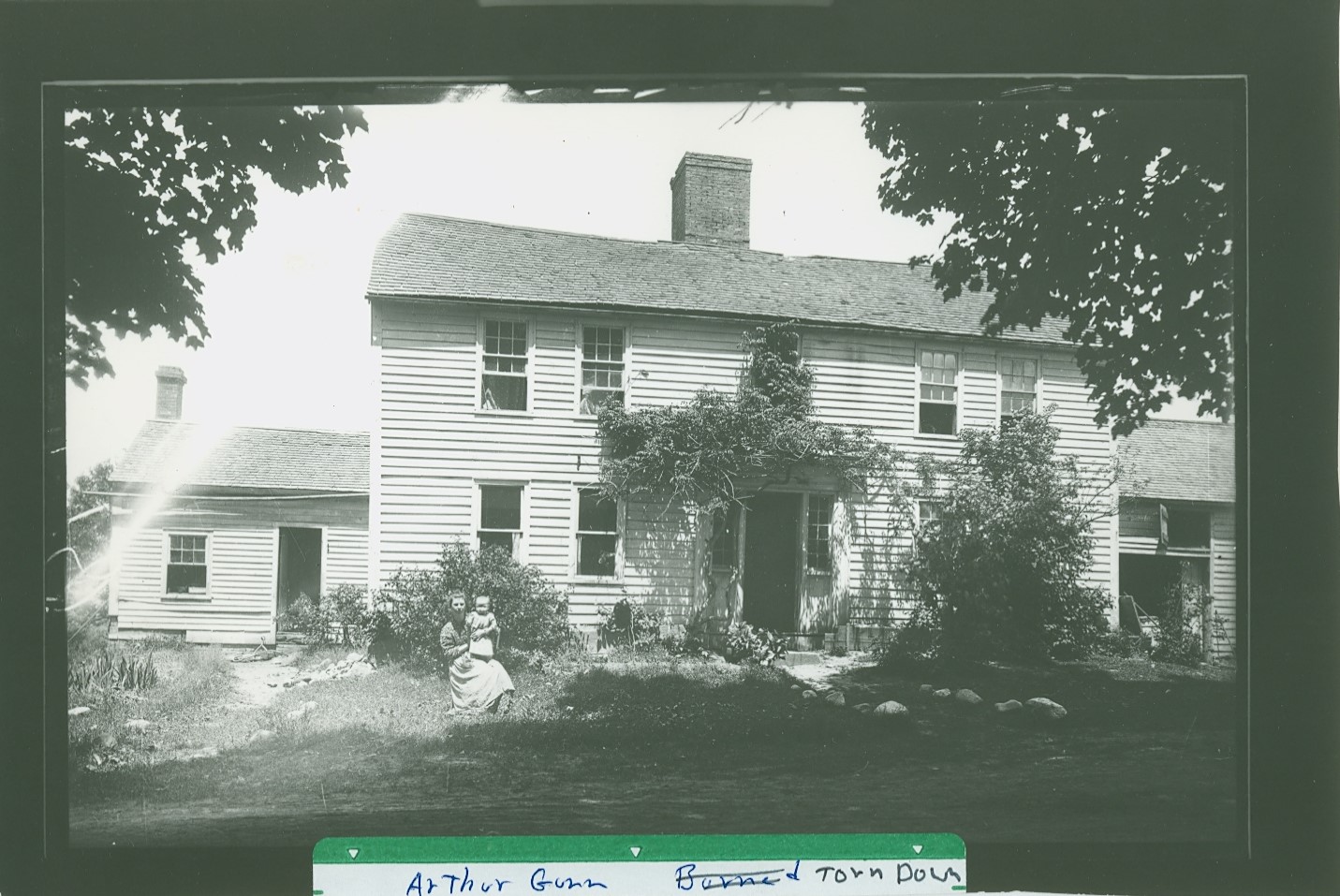 Kenneth and Margaret Gunn – Pleasant Street
This farm was originally the homestead of Gideon Searle, one of the nine sons of Nathaniel Searle, one of the first settlers in Southampton…See more.
House on East Street- Owned by Theodore L. Hendrick
Former residence of W. J. Lyman
(no photograph available)
In 1833 (71-310) Sheldon Bascom sold to Josiah A. Gridley the following described parcel of land. Beginning at the south west corner of the homestead of J. A. Gridley on the highway…See more.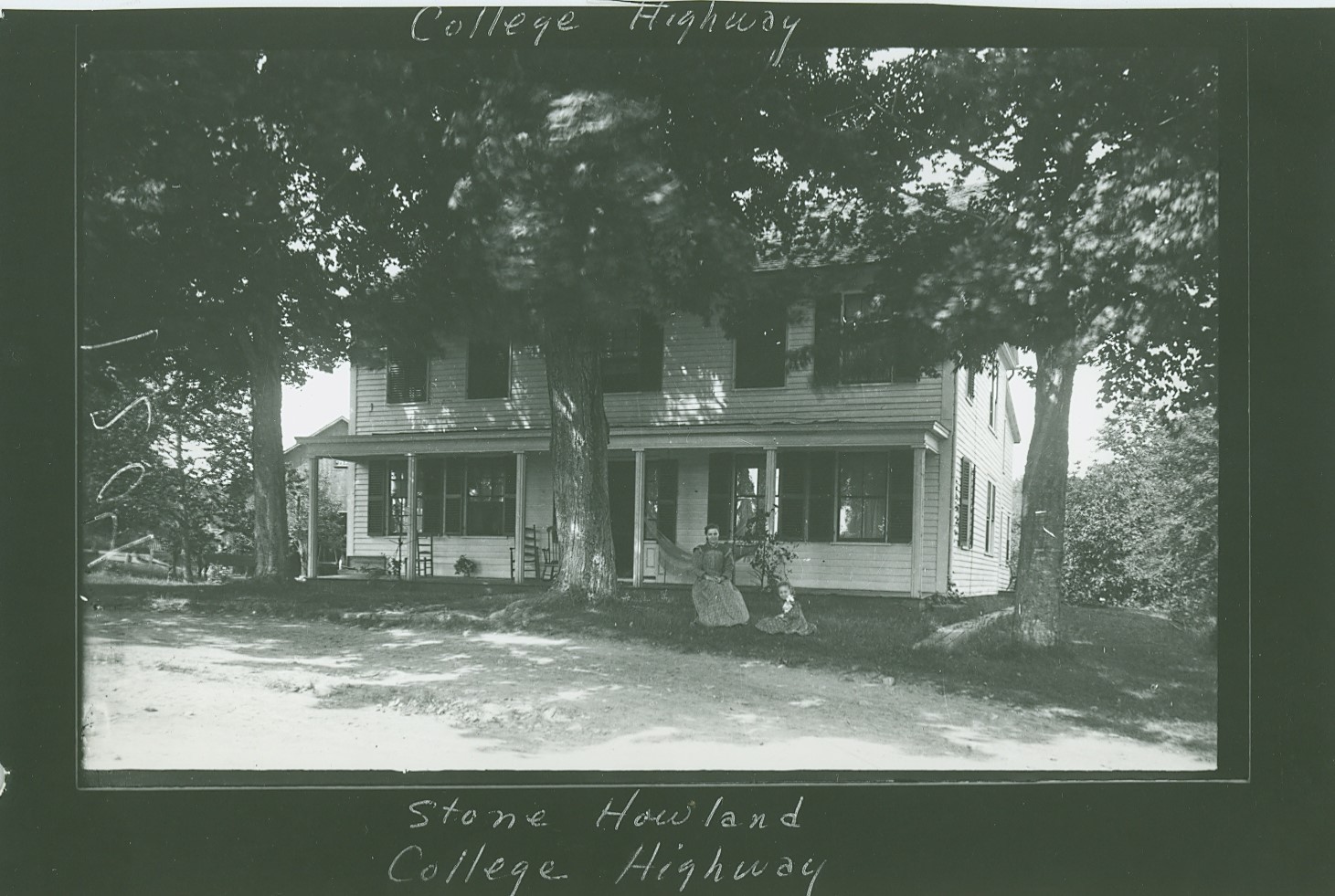 Richard and Miriam Howland – College Highway
The land on which his house stands was sold to John Strong Jr. by his father in 1803 (22-8). Apparently the house was built in 1828 as the construction of it was awarded by contract to Stephen Wolcott in that year…See more.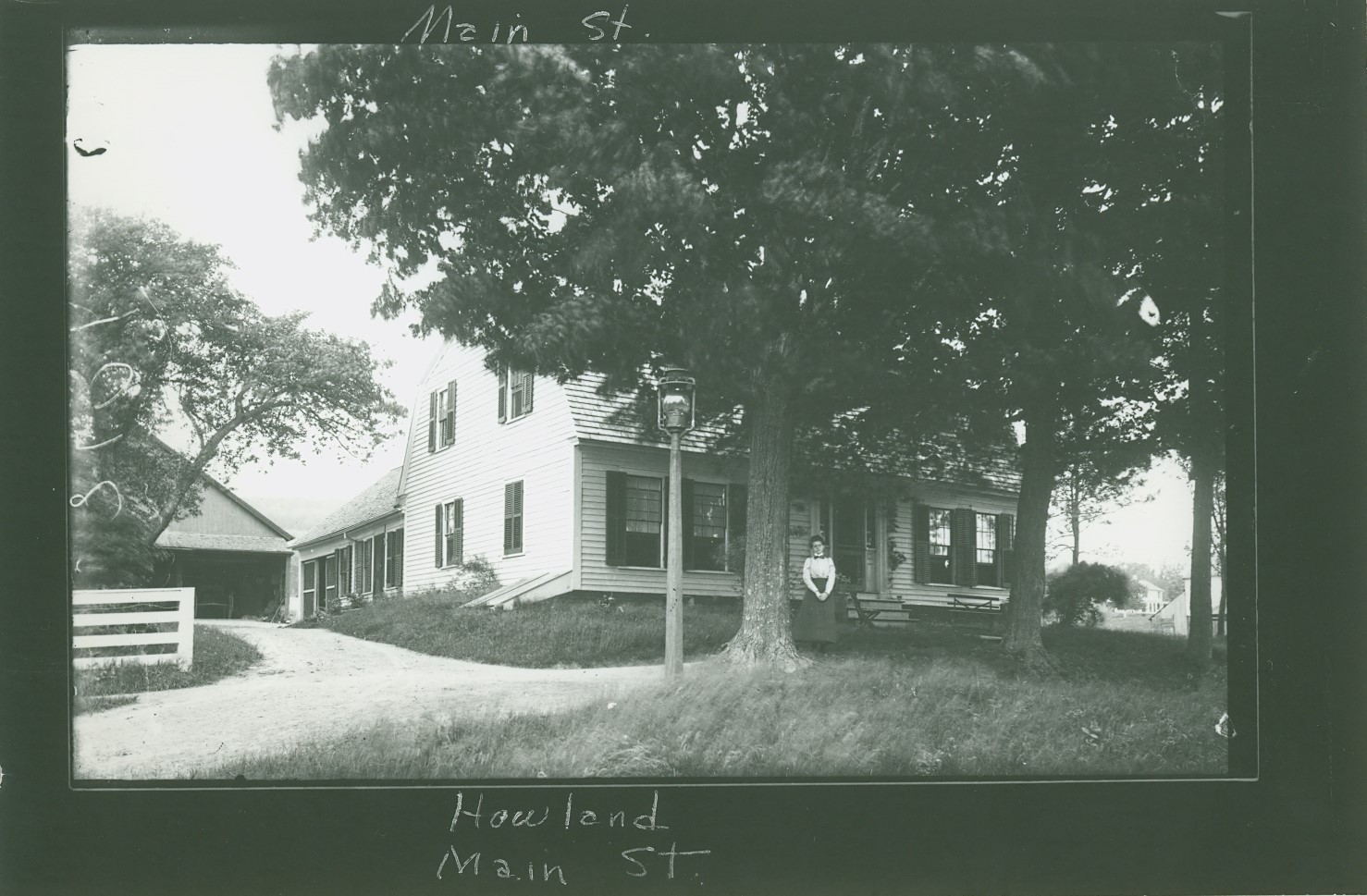 Willard F. and Dorothy P. Howland – Main St.
The historic Chapman house on Main Street, now occupied by the Willard F. Howland family was built on land Originally owned by Timothy Clark in the 1730's…See more.
The Michael Kelly House – Valley Road
(no photograph available)
Lemuel Searle, born 1759, appears to have been the first settler on this farm. He was a son of Moses Searle and Rebecca (Danks) Searle. He married Deborah Owen in 1780. They had three children, the first being Rebecca, born 1782, who married Moses Clapp of the Benjamin Norton Farm…See more.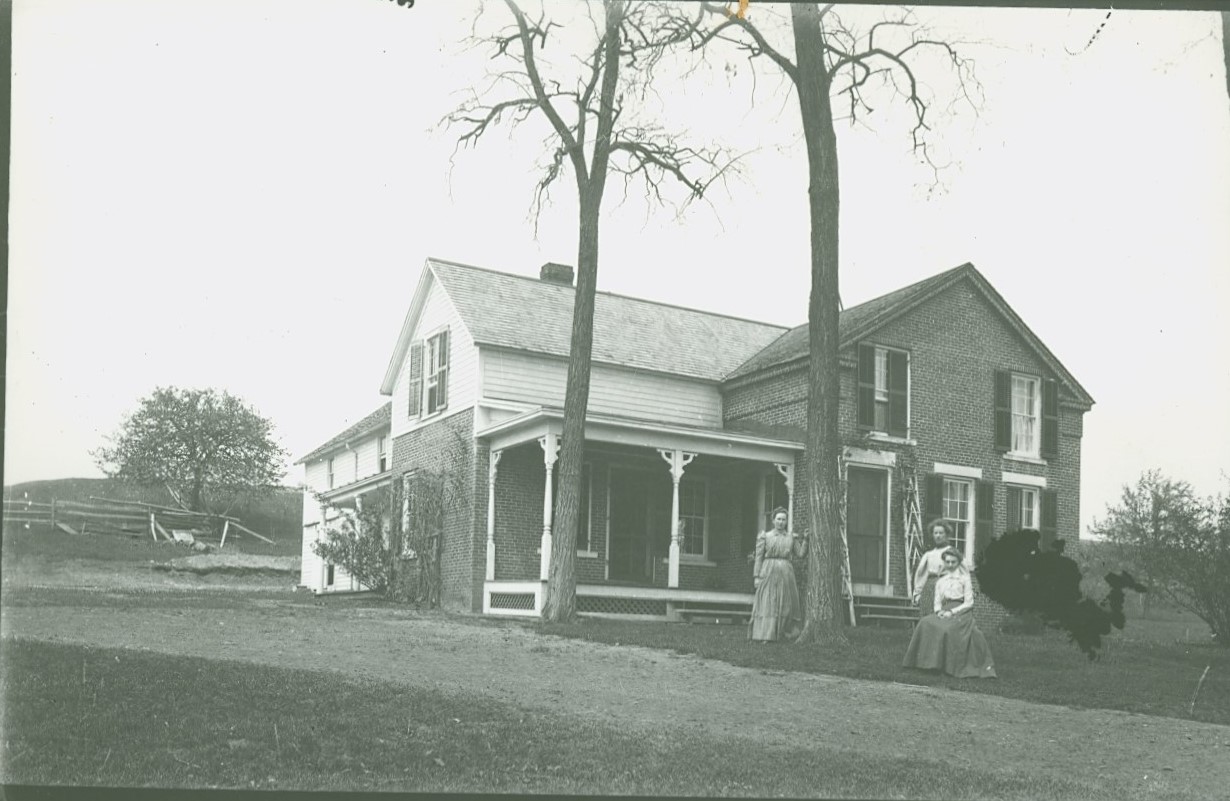 Georgia and Edith Kingsley
This house was built about 1846 by King Pomeroy. King was born in 1805, the son of Samuel Pomeroy who lived farther north on this street… See more.
Paul and Alice Kokoszyna – High Street
(no photograph available)
In 1836 (77-419) Lemon Gridley sold five acres of land to Lysander Bates, part of which was the land on which this house was built. Price – $160…See more.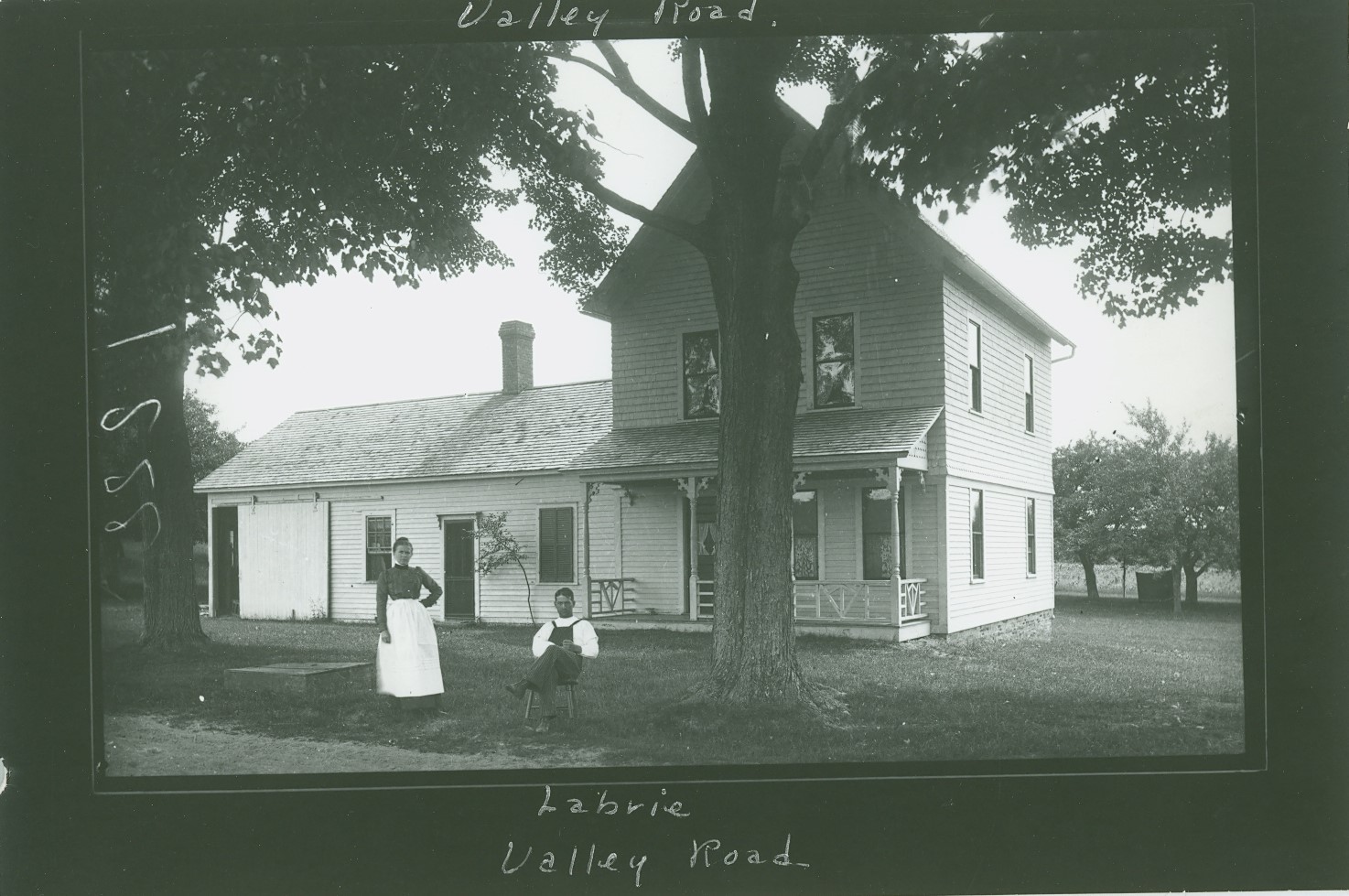 Henry and Aurora Labrie – Valley Road
The farmstead now (1966) owned by Henry Labrie was first settled by Aaron Searle, son of Nathaniel and Priscilla Webb. Aaron Searle, born in 1727, married Hannah Pomeroy in 1752. They had nine children: four of their sons went to Vermont. Hannah Pomeroy Searle died in 1793, and Aaron died in 1810…See more.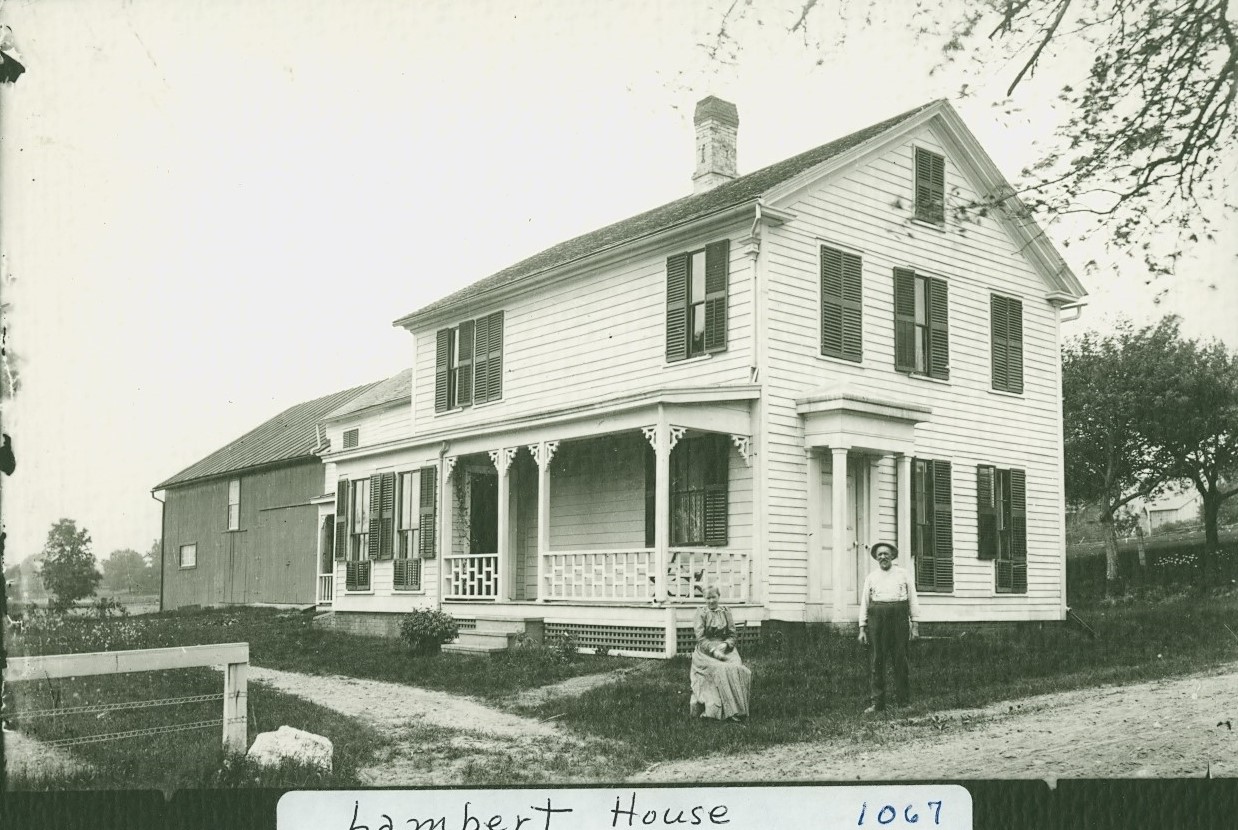 Romaine and Luella Lambert Home – Center Street
In a deed dated April 23, 1830 (71-539) Stephen Wolcott bought from Jesse Searle and Rufus Clark one acre of land described in part at follows: Beginning at a point on the recently constructed road leading from County Road to Back Lane, easterly 21 rods to land of James K. Sheldon …See more.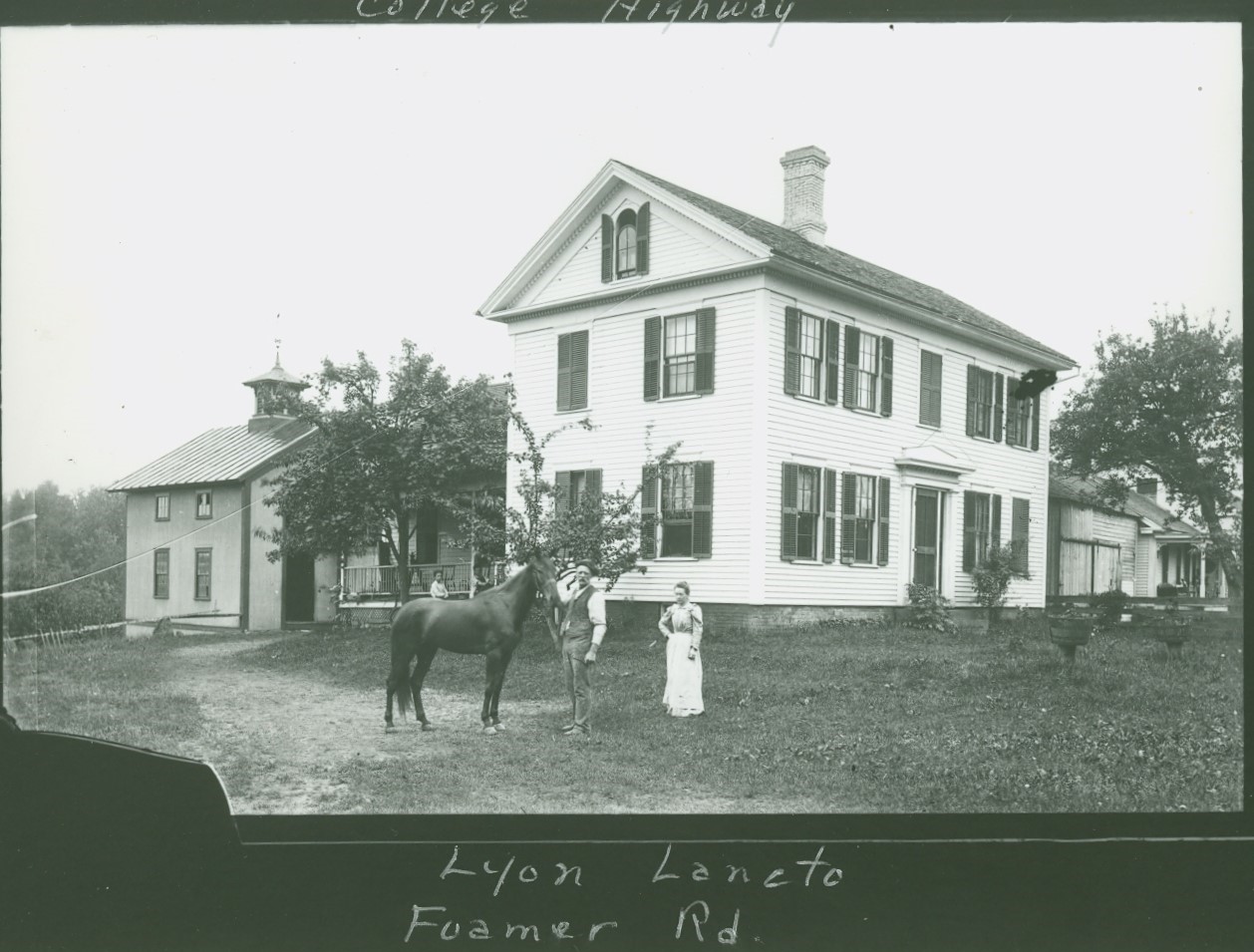 Richard and Jane Lancto – Foamer Rd.
The land where this house stands belonged originally to Nathaniel Searle and remained in the Searle family through generations. Zophar Searle the second, and two of his son, Ansel and Edmund operated mills on Red Brook in the rear of the property and Ansel may have had a shop building near where the house now stands…See more.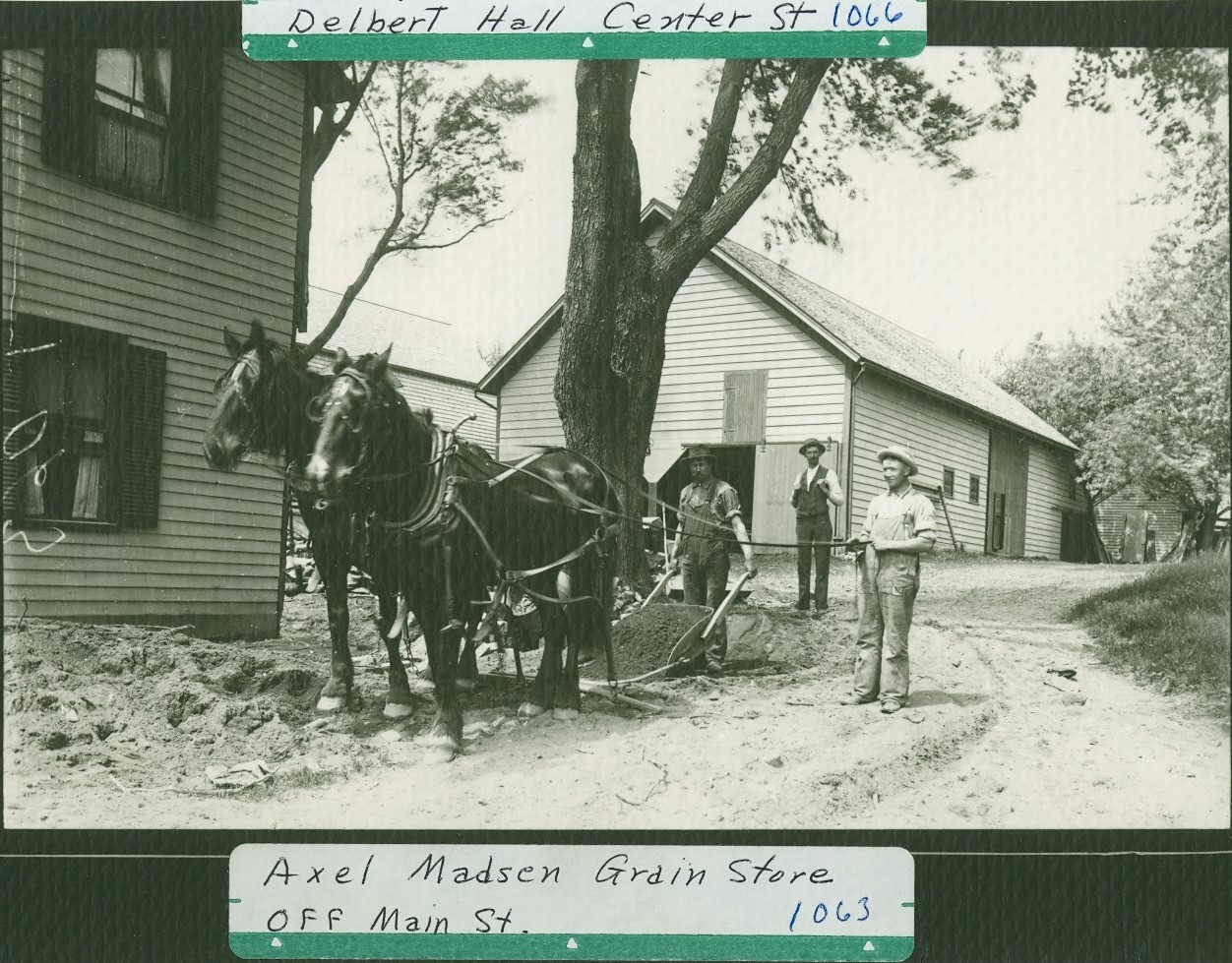 Winifred Madsen – Main Street
The land where this house stands was part of the homestead of Phineas King who came as one of the earliest settlers in Southampton. In 1807 Lemon Gridley bought this and other lands adjoining from Douglas King son of Phineas…See more.
Adolph Maslowski – Brickyard Road
(No photograph available)
This house is on Brickyard Road about 300 feet west of the Railroad tracks (first crossing going in from the Mill Pond)…See more.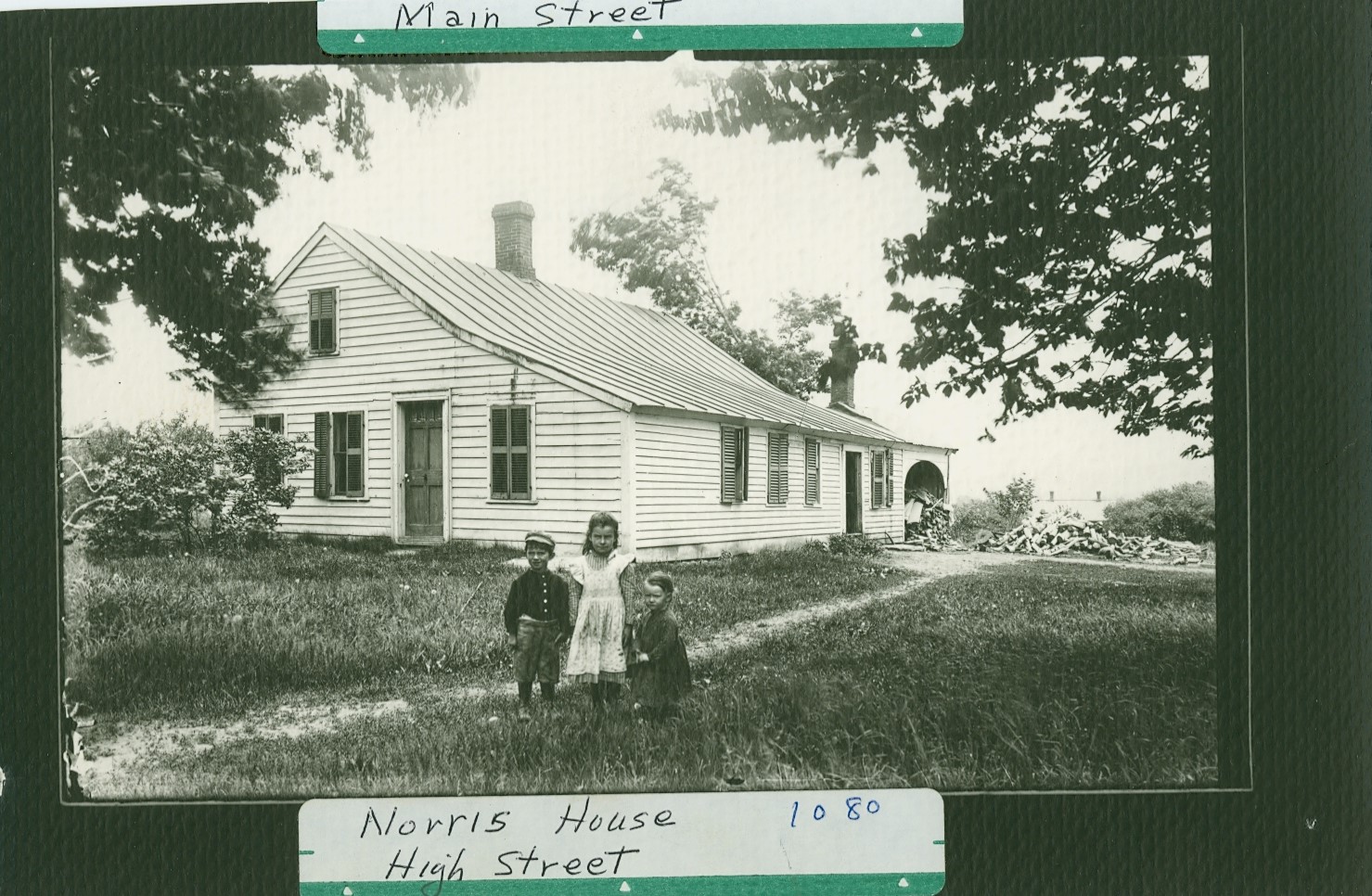 John Norris Homestead – High Street
The land here and adjoining land was originally owned by Nathaniel Searle one of the first settlers in Southampton. He must have sold 9 acres here to Simeon Waite though the deed is nor recorded in Northampton…See more.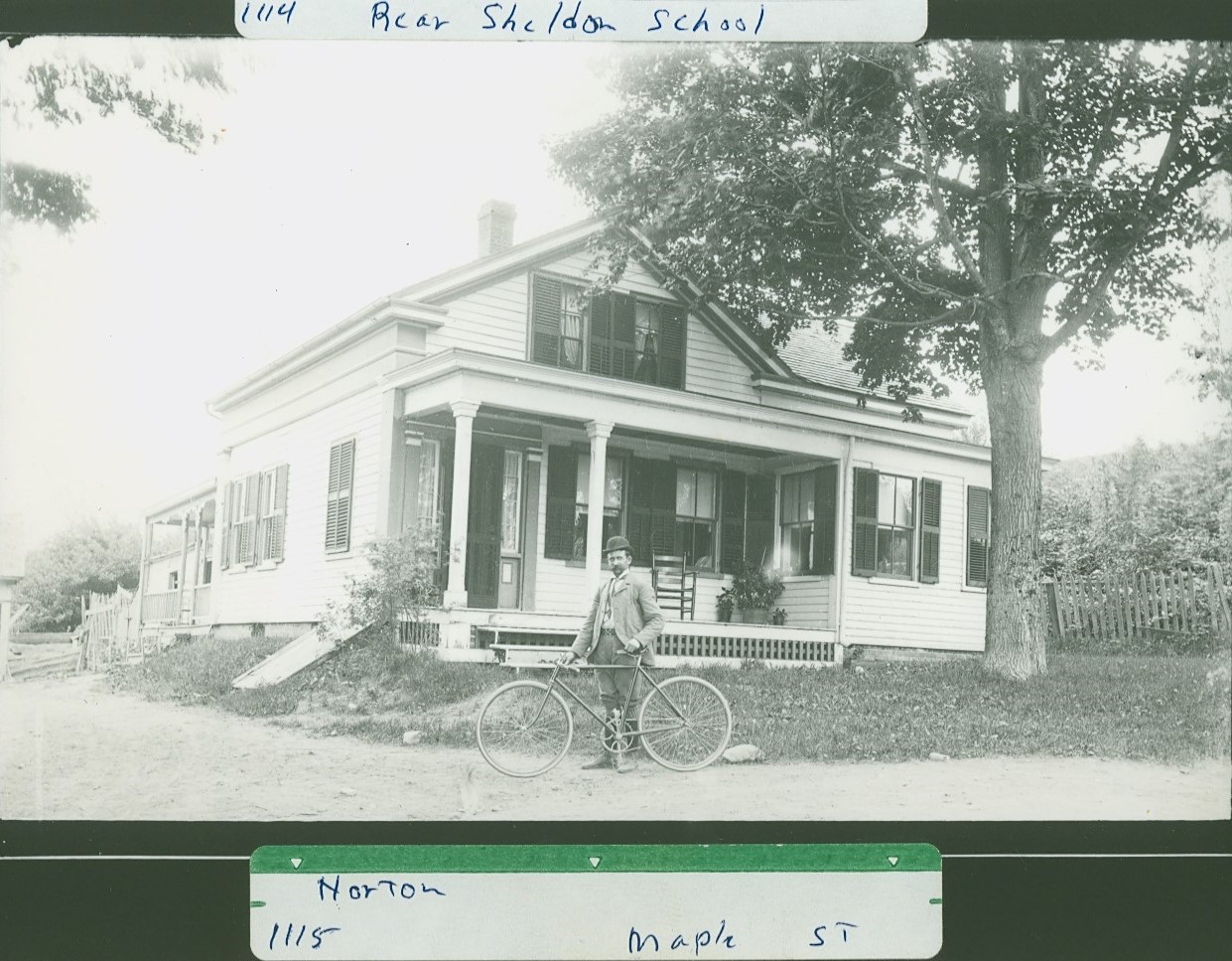 Ruth S. Norton – Maple Street
On the 24th of October in 1842, Miletus Parsons bought a building lot from Heman Searle fronting on what is now Maple Street. This lot was described as follows: Beginning at north west corner of the Parsonage lot,…See more.
Atherton W. and Edith P. Parsons – Pomeroy Meadow Rd.
Originally the Leon Fowles land and the land now owned by Atherton W. and Edith P. Parsons was one piece…See more.
Ethel Searle – Main Street
When this town was first laid out, the land here belonged to Mr. Phineas King. According to Miss Caroline Edwards, Mr. King's house stood between the present house and the street. Miss Edwards also wrote that Lemon Gridley built the back part of the present house…More.
–From "History of Old Houses" by Atherton Parsons