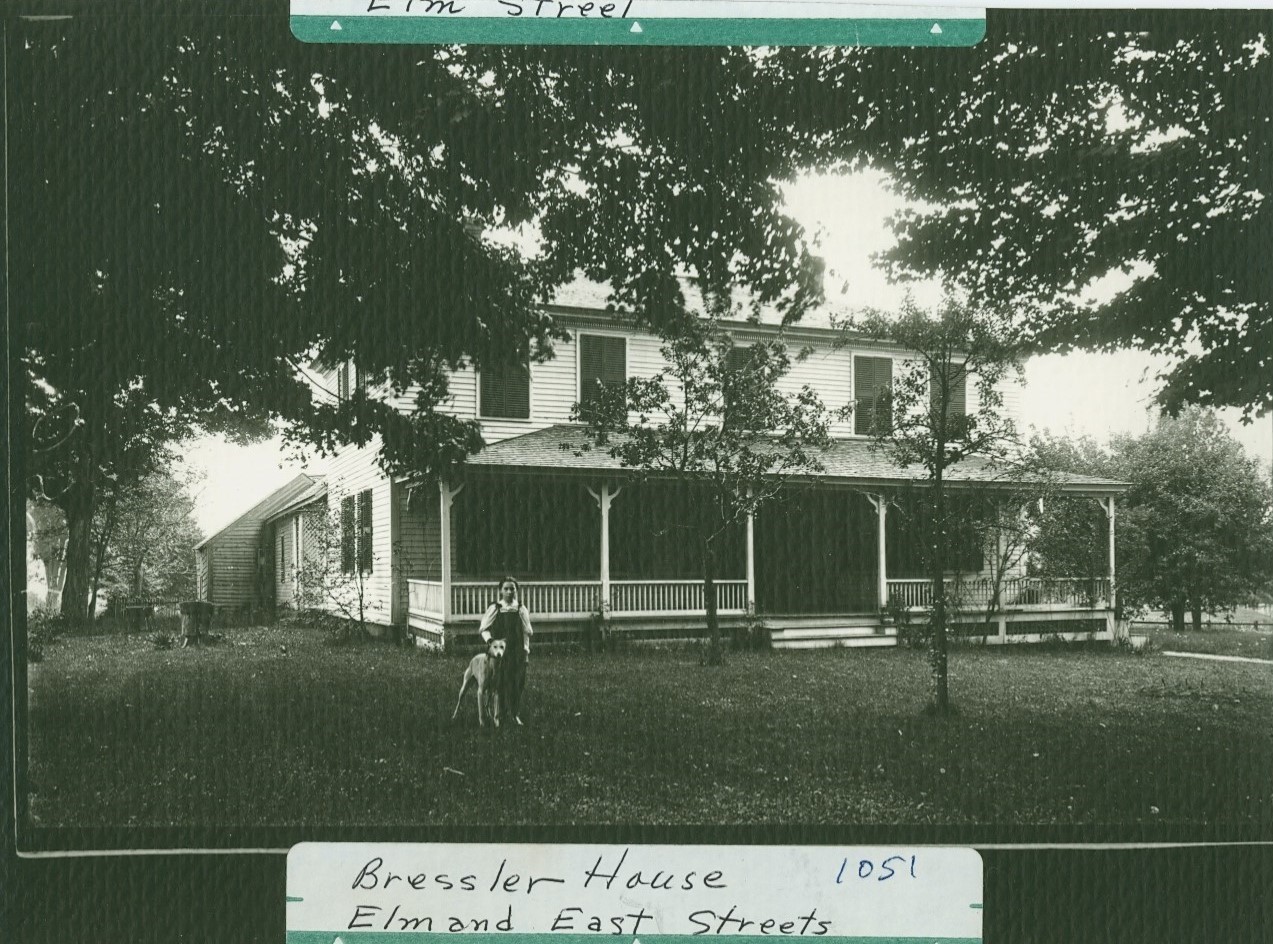 David H. and Ellen L. Claxton – East Street
A Southampton National Register Parcel
The first settler on this property was Waitstill Strong who came here from Northampton in May 1733. After living here some years he returned to Northampton and died in 1761 or 1762. His will provided that his son, Waitstill Strong Jr., should have all his buildings and land that he owned in what had been called the Second Precinct of Northampton.
In 1783 (Book 22 Pg. 525 Springfield Registry) Waitstill Strong Jr. sold to Jonathon Judd Jr. this property described as 48 acres of land with dwelling house, new barn, and westerly half of old barn. According the Bela Edwards, a recognized authority on Southampton history, these buildings stood several rods easterly from the present house. Mrs. Elizabeth (Rathbun) Judd states that Jonathon Judd Jr. built the present house. The date would have to be sometime after 1783, probably soon after as he died in 1819, aged 75. He left no will, and he had never married. His properties were extensive. He was a merchant, farmer, also a justice of the peace.
Frederick Judd, brother of Jonathon Judd Jr. became the next owner about 1819. Frederick (son of Rev. Jonathon Judd and Silence Sheldon Judd) was born 1-29-1760, married in 1785 Nancy Waite, daughter of Simeon Waite and Dorothy Hannum Waite. Frederick Judd was a farmer, a justice of the peace, and representative to the General Court. He also had Revolutionary War service. Frederick and Dorothy Judd had seven children:
Frederick, born 1786, died unmarried 1869
Asa, born 1788, married Levia Gridley of Southington, Conn.
Mary Ann, born 1790, died unmarried in 1871
James S., born 1791 married Lucretia Bates
Nancy, married (1) David Edwards and (2) Ezra Ingraham
Jonathon, born 1803, married Julia Rust
Silence, born 1806, married 1829 Benjamin Faxon Williams of Williamsburg
Frederick Judd left no will and in the inventory of his estate this property was valued at $4000. Of his seven children, Frederick Jr. and Mary Ann had not married and they remained here buying out the other heirs for $2000. In 1865 Frederick Judd Jr. made a will leaving sums of money to his sisters and brothers but to his sister Mary Ann with whom he had lived he left the use of all his remaining estate, both real and personal, during her lifetime.
However, in the same year, 1865, Harris Nimocks bought this property, with Frederick Jr. and Mary Ann Judd reserving the right to occupy the premises until April 1, 1966. The land was described as 50 acres which took in the land now owned by Harold Myrick, James Parker, and Theodore Parsons, also part of the land owned by Willard and Dorothy Howland, part of Conant Memorial Park, and part of the Manhan Meadows Sanctuary. Frederick Judd Jr. died in 1869, and his sister, Mary Ann, died in 1871.
Harris Nimocks and his wife moved here from their farm on Pleasant Street either in 1866 or early 1867, with two of their three children, Lucy and Arthur. Their oldest son, Harris Lorenzo Nimocks, stayed on the Pleasant Street farm.
Lucy Nimocks married Henry Loomis in 1873 and they moved out west.
Harris Nimocks died April 10, 1887 and the ownership of this property passed to his son, Arthur and his wife Emma. However Arthur spent very little time in Southampton. He had moved to Newark, New Jersey, and then to New York. He did spend some time here, however. During the period from 1887 to 1925 the property was occupied by many different renters, the principal one being Arthur's brother Harris Lorenzo Nimocks and his wife Ellen (Clark) Nimocks. They moved her in 1911, and he died in 1917. Henry Sheldon also lived here with his adopted daughter, Mildred, also Beth Macomber, Florence Hannum and others.
Kenneth and Hope (Knapp) Hutchinson bought this property in 1925. The have one daughter, Judith, born in 1941. Mrs. Knapp, mother of Hope, lived here with them They stayed here until 1942, then moved to Goshen, and several years later they moved to ST. Petersburg, Florida, where they now reside.
Louis R. Bressler was the next owner, he and his wife Maude moving here from Westfield. He was purchasing agent for Stanley Home Products and one of the directors of that company. They now reside in Florida.
On August 22, 1966 Mr. David H. Claxton and his wife Ellen L. Claxton bought this property from Louis R. Bressler and his wife Maude H. Bressler, (1491-340). Mr. Claxton and his wife Ellen (Lescallette) Claxton moved here about Sept. 1, 1966 from New City, Rockland County, N. Y. They have three children: Nancy now (1966) ten years old, Geoffrey, six years old, and Roger, one and one-half years. Mr. Claxton is Director of Marketing and Sales at Kollmorgen Corporation in Northampton, Mass.
–From "History of Old Houses" by Atherton Parsons
Return to the Edwards Public Library website.