Below is a selection of photographs, excerpts from original sources and lists of further resources available at the Library about the participation of the men and women of Southampton in the numerous wars throughout the history of the United States. Some of the further resources cited below may only be viewed at the library. Information about Southampton's participation in the First, Second and other wars is available in document form and on flash drives both of which may be viewed at the library. We will be adding to this page as time permits.
The Revolutionary War Years
"The year 1773 was creeping toward an end, and war rumors were increasing. The people were disturbed and confused. They were beginning to believe that there would be a conflict. The young men, especially, were at a loss to know where to turn, and Jonathan [Judd], a natural leader, felt that he must do something to help these boys to receive some military training. He began by asking each one, individually, to choose the rank he would be happy to bear…" From: Excerpts from Jonathon Judd, Jr. Diaries.
[From the article titled "Shadows of the Revolution in Southampton: Through the Diary of Jonathan Judd, Esquire" by Beula Bray, with assistance from Henry Healy, 1974. Article taken from book "Southampton: Newtown on the Manhan" by William F. Czelusniak, et al, c.1975. p. 30-31.]
Further Resources in the Library
"Sons of the American Revolution" (Ask your librarian.)
"Songs and Ballads of the American Revolution". (Ask your librarian.)
Massachusetts Society of the Sons of the American Revolution: Soldiers and Sailors whose Graves have been Designated by the Marker of the Society.
Jonathan Judd, Jr. Diary Narrative – Source: 2008 Springfield Technical Community College, P.O. Box 9000, Suite 1, Springfield, MA
The Civil War Years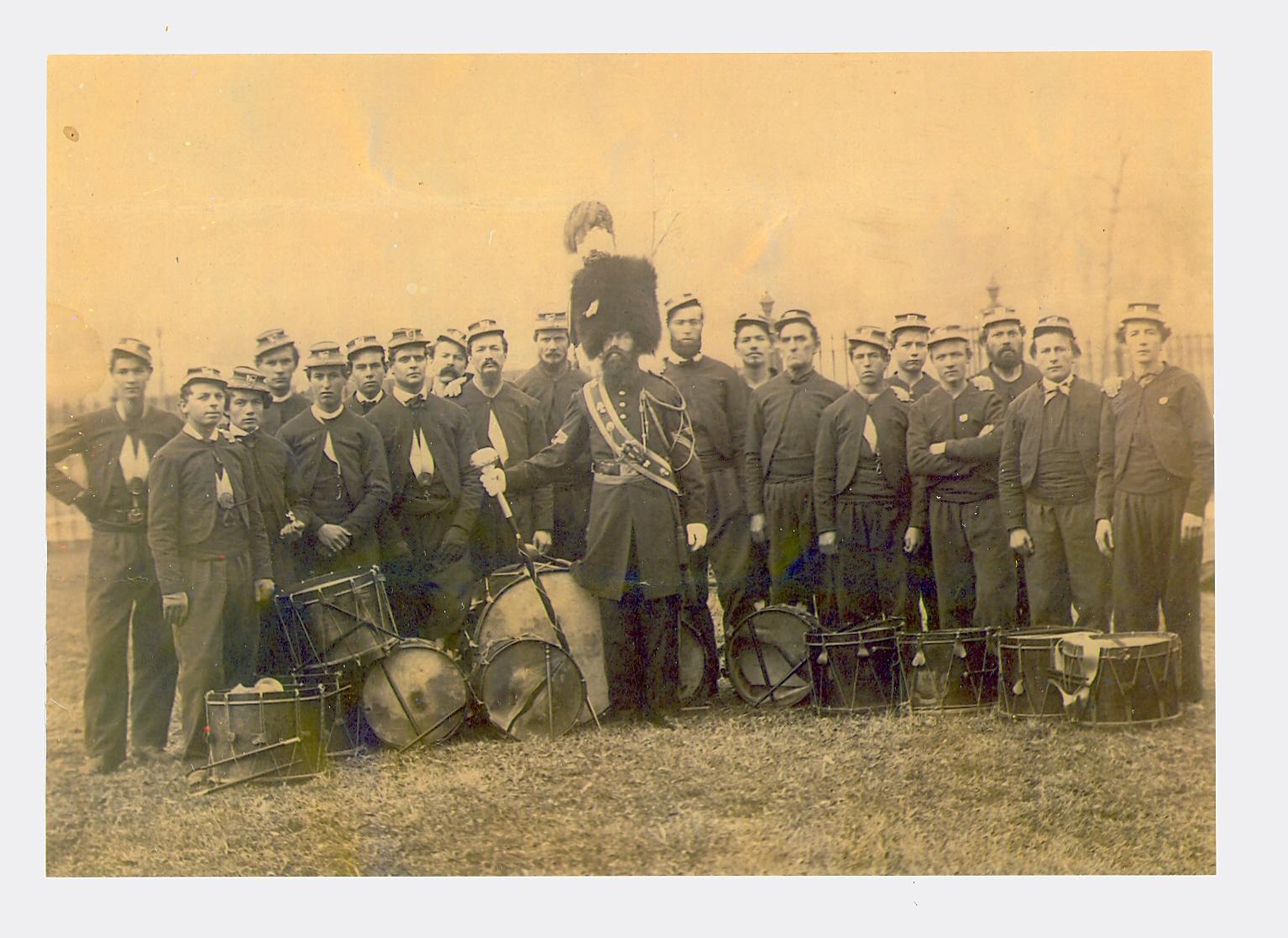 Bound newsprint copies of New York Times v.7-9, (1862-5) and New York Semiweekly Times 1864-5. Includes news of Abraham Lincoln's assassination. (Ask your librarian)
Southampton Independent Light Infantry Co. 1861
Statistics – Southampton Men in the War of the Rebellion (Civil War) 1861-1865 – Compiled by Richard M. Frary
Anson B. Norton
Further Resources at the Library
World War 1
Selections from Helen Judd Coleman Calendar Book – 1918
World War II
Selections from Southampton Sentinel Newsletter
Memories of Easthampton WWII Veterans Includes biographical notes of returning Veterans and lists of those killed in the war.
Other Wars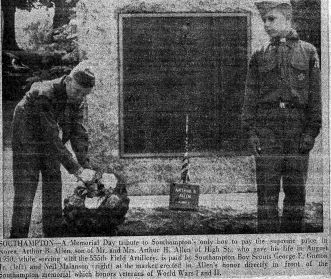 Below is a report from the Women's Committee on Supplies of Massachusetts Volunteer Aid Association listing the supplies sent to soldiers of the Spanish American War from June 3, 1898 to January 18, 1899, a mere six-month period. The sheer logistics of doing so is astounding. An interesting observation shows there were 2,097 glasses of jellies and preserves sent while only 124 toothbrushes were supplied. It should be remembered that many items were also hand-made for example, a great number of socks, of which 6, 875 pairs were shipped. Also no count of soap or toilet paper was given. Perhaps these items were not considered as important as perhaps napkins, of which 120 were sent.
Of Historical Interest
Return to the Edwards Public Library website.