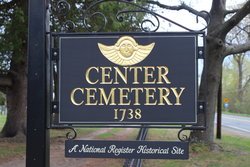 The Town of Southampton has three cemeteries; the Center Cemetery, the Gridley Private Cemetery and the West Part Cemetery.
The Center Cemetery – Tombstone Inscriptions and Cemetery Sections
Includes Center Cemetery Sections map. Index 1 and Index 2 list names of those buried here, and indicate the page number where their inscriptions are listed in "Tombstone Inscriptions of the Cemeteries of Southampton, Massachusetts 1738-1940," a compilation of a work by Mrs. Max Lederer, Jr. and a work by Richard Frary. More information is available on our in-library flash drives.
View the Southampton Civil War Monument.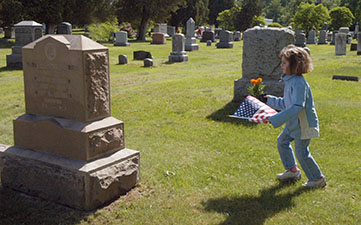 The Gridley Private Cemetery
"This small family burying ground…on the west side of the highway just south of the four corners a short distance south of Southampton Village. It is the only private cemetery in town. It is in a good state of preservation, although there are no burials there today." –From Gridley Private Cemetery Records. See flash drive.
The West Part Cemetery
"This cemetery is located in the west part of Southampton, or "Fomer", as the section is called. It is on the west side of the road leading north from "Russellville" to the White reservoir and Westhampton… There are several graves of Revolutionary soldiers here, most of which have been marked…The last burial was in 1904." – From original edition. Flash drive contains description, map, list of persons interred with inscriptions.
Further Resources:
Return to the Edwards Public Library website.