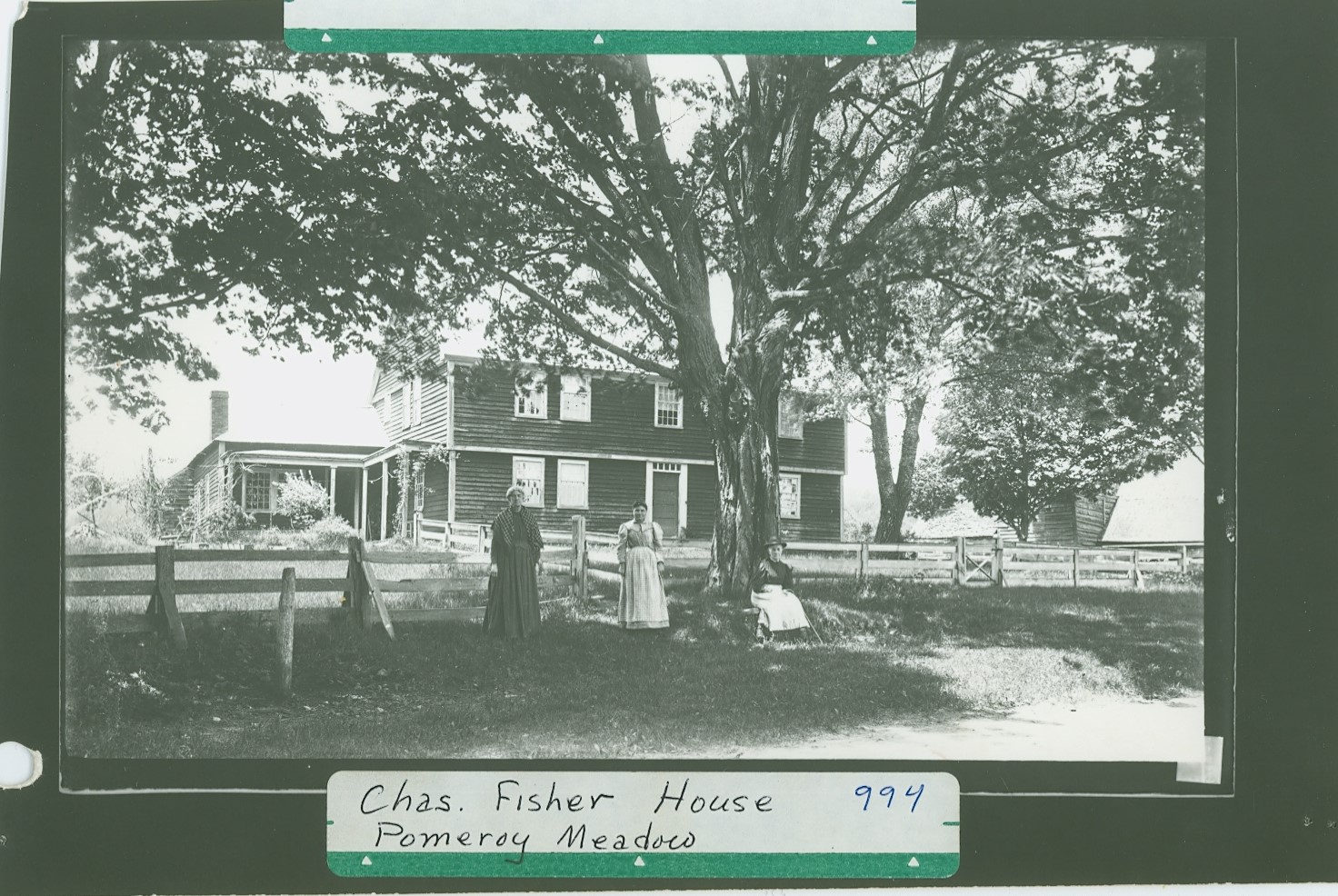 Charles and Shirley Fisher – Pomeroy Meadow Road
Eleazer Hannum was the first settler on this place, probably building the house in 1734, He had married in 1728, Martha Root, so probably his first two children were born in Northampton. However, according to the records, he had 14 children, 12 of them must have been born in this house. His first wife died after having 5 of his children, and for his second wife he married about 1743, Dorothea Banks.
One of his sons, Eleazer Hannum Jr. married about 1756, Ruth Hall. Their first child Ruth married Abner Sheldon of Southampton in 1776. They are the ancestors of Charles Fisher, present owner of this homestead.
Eleazer Hannum Sr. died about 1789, and he left the south part of his farm, 33 acres with buildings, to his sons, Joel and Timothy.
He left other parts of his land to other children, but the main part of the farm he left to his son Asahel.
Asahel sold out to David Thorp in 1793 (6-411a0, who came from Connecticut (probably New Haven). David Thorp had eight sons.
Probably all of his children were born in Connecticut, but some of them came to Southampton with him.
He died in 1810 or 1811 and his will was probated in the latter year. He evidently was fairly well off as he left to seven of his sons amounts from one dollar to $400.
To his son, Thomas, he left "all my land and buildings except a small piece of land opposite to my dwelling with the cooper's shop on the same."
Some of the brothers of Thomas settled in this vicinity. One of them, Caleb, was probably the first settler on the Wolcott farm at the foot of Pomeroy Mountain.
Thomas married Esther Bartlett in 1796. She died 4-7-1815 leaving nine children. He married a second wife, Relef Miller.