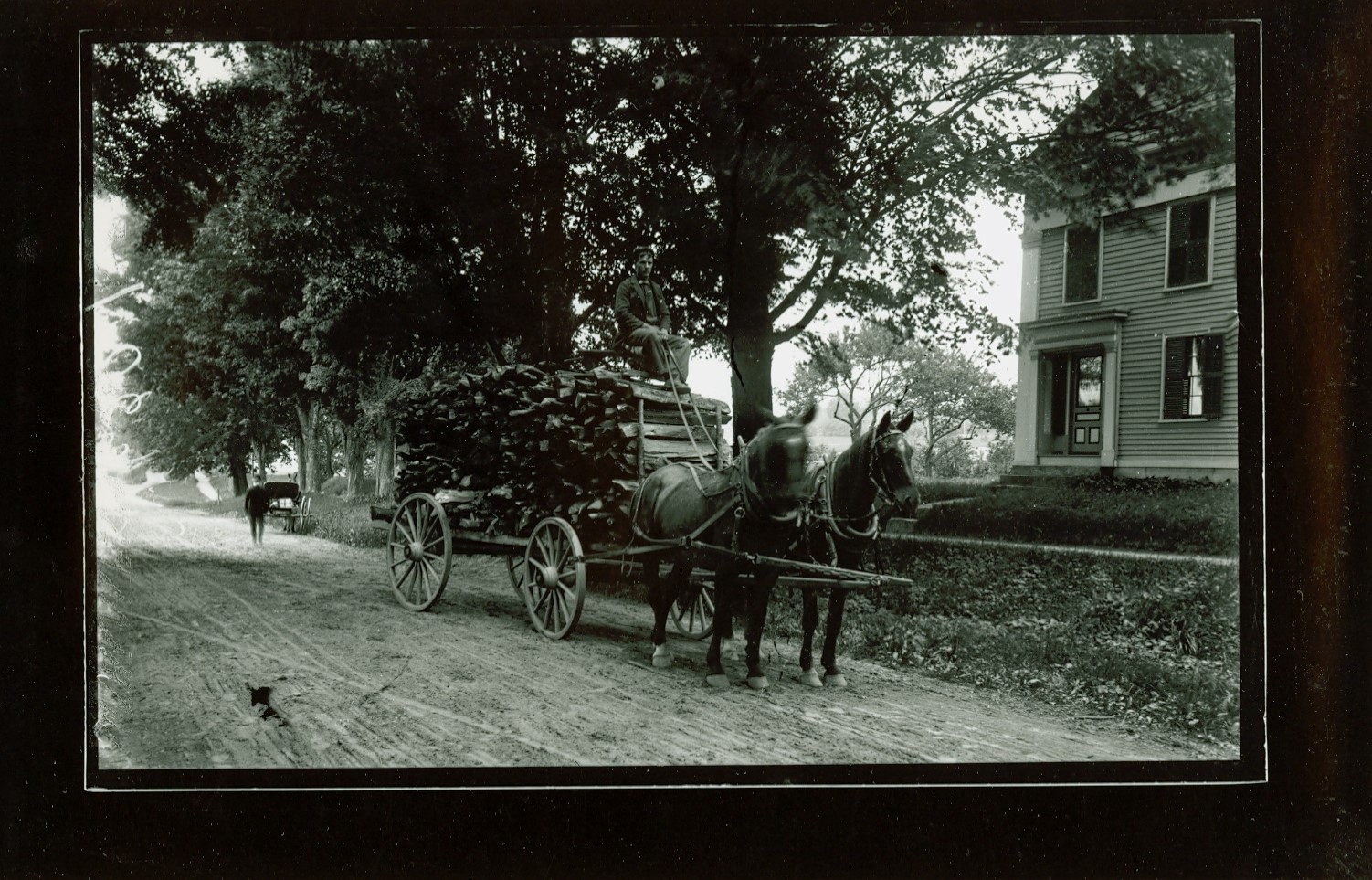 Southampton Congregational Church Parsonage
A Southampton National Register Parcel
The land where this house stands belonged to Timothy Clark in the mid 1700's. After passing through several ownerships it became, in 1841, the property of Stephen D. Clapp. Presumably he built the house in 1841 or 1842. Stephen D. Clapp was born in 1805 and married Electa Frary in 1824. They had five children: (1) Horace F. born 1825, married Mrs. Cornelia Clapp, widow, in 1854; (2) Eunice born 1827, married Elijah Lyon in 1844; (3) Stephen D. born 1828-twin, married Sybil Strong in 1849; (4) Sheldon R. born 1828-twin, married Mary Strong in 1845; (5) Electa born 1830, died 1833.
Mrs. Electa (Frary) Clapp died 1832 at the age of 27. Stephen D. Clapp married (2) Martha Graves and they had four children: (1) Elmina born 1834, married Abner Sheldon in 1852; (2) Philena born 1840, married a Mr. Kingsley; (3) Martha born 1844, died 1864; (4) Abner born 1846, married Mrs. Helen Robinson in 1875. Stephen D. Clapp died in 1885 and his wife Martha had died in 1880 at the age of 73.
Phoebe F. Sheldon, wife of Silas B. Sheldon became the next owner of this property-buying March 5, 1888. Silas B. Sheldon died September 6, 1889 at 66, and Phoebe died January 31, 1902 at 82. In her will, among other bequests she left "to the Congregational Church and Society of Southampton, my Homestead and it is the wish of the donor that the same be used and kept as a parsonage to be occupied by the resident minister of said church and Society as such, and to be and remain the property of said Congregational Society, as long as said Society shall exist." Since the acquisition of this house to be used as a parsonage it has been improved and modernized to serve the needs of its occupants.
The following ministers of the Southampton Congregational Church have occupied this parsonage:
Selden E. MacGeehon, May 1, 1906–January 1, 1919
Edwin J. Crowdis, July 1, 1920–December, 1922
Frederick J. Ward, February 1, 1923–October 31, 1935
Gifford H. Towle, March 1936–October 1939
Berle A. Lewis, January, 1940–October, 1942
James D. Yee, April 1, 1943–June 1948
Robert Dyfrig Ostle, September, 1948–January 1957
Jonathon Albright, May 25, 1958–October 28, 1959
Charles N. Hume, July 31, 1960–October 1, 1966
Mervyn M. Morse, December 1, 1967–.
Our present minister, Rev. Mervyn M. Morse and his wife, Charlotte S. (White) Morse moved into the parsonage on December 1, 1967. They have three grown children: M. Michael, Julie Ann, and Thomas H. Jackson, a foster son. Before coming here, Mr. Morse had participated in research in the field of religious education, and school lesson materials. He has held many state wide offices in church work.
–From "A History of Old Houses" by Atherton Parsons
Return to the Edwards Public Library website.