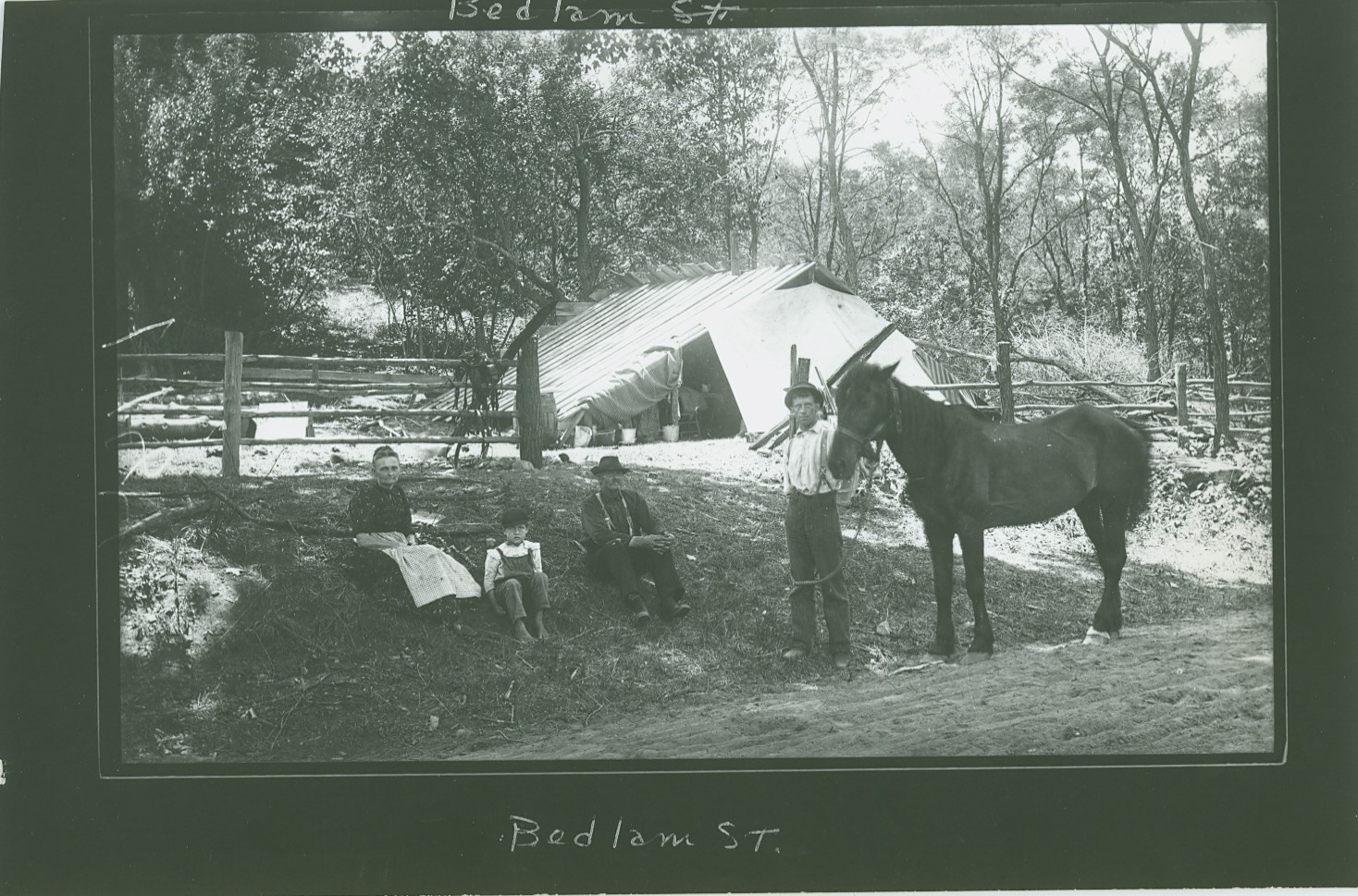 Weslie and Cora Ewig Place – Pleasant Street
Nathaniel Searle Jr. settled at the south end of Bedlam Rd. probably where Mr. Chevalier now lives. He accumulated other land further north on Bedlam (Pleasant) St. and in his will probated in 1801 he left to his son, Levi, "all my right in 11th draught including house and barn where he now lives". As Levi was married in 1770 to Ruth Williams it seems safe to assume that the first house here was built about that time. This farm consisted of about 67 acres being both sides of Pleasant St. The first buildings were situated on the west side of the street.
Levi Searle Jr. with his wife, Zeriah Ford, lived here until 1824 when they sold to Edwin Kingsley from Westhampton. He was the son of Noah and Electa Parsons Kingsley. Electa was the daughter of Isaac Parsons and Mindwell King Parsons of the west part of Southampton.
Edwin Kingsley sold to Julius Boyd in 1841 (90-300).
Julius Boyd sold to Lewis O. Frary in 1870 (276-82) and between this date and 1914 it was successively owned by Mr. Frary, Edward L. Cook and Edward A. Cook. It can not be determined exactly how long each of the above name lived here or was in ownership. Possibly not all of them actually did live here. Also Stephen Searle appeared to have an interest at one time during this period.
In 1914 Edward A. Cook sold to Edmee Piquette (703-195). At this time there were some small dilapidated buildings here but the main house and barn fell down or were burned.
Mr. Piquette built a new house on the east side of the road. He sold the property to Frank A. Ball in 1936 and in 1942 Mr. Ball sold that part situated on the east side of the road to Charles Whitmore, 46 acres. Later, May 15, 1945 he sold that part on the west side of the road, 21 acres to Alfred Roy.
Mr. Roy built a garage about 1946 and then a small house, 1949, and later after Mr. Roy's death his widow sold to Edwards Bashista and his wife, Stella. Mr. Bashista rents the house usually to some young married couple, the latest (1965) being his son Stephen and his wife. He improved the land, and farms it along with his home farm which it adjoins. That part of the original farm situated on this east side of the road now is owned and occupied by Mr. Weslie Ewig and family, he having purchased it in 1957 from the estate of Charles Whitmore.
Weslie and Cora Ewig have two children, Karla and Ruth. Weslie Ewig is an electrician working at Wico Electric in West Springfield.
–From "History of Old Houses" by Atherton Parsons
Return to the Edwards Public Library website.